End of Season Report
For the season ending May 2020
Dr Tim Miller – Honorary Secretary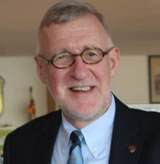 As most of you know, this is my fourth year as Secretary and, as in the past, I would like to acknowledge and thank my fellow County Officers, all members of the Management Board and its committee chairs as well as Rachel Barry and Nicky Fielder in the County Office. Their work, much of it unseen, is invaluable to the County. The County also relies on an army of excellent volunteers both within the County and at our member clubs, without whom we quite simply would not have a game. Finally, on behalf of the County, I would also like to thank Chris Cuthbertson and Rob Udwin for their tireless work on behalf of the County and the Game in general. We are fortunate to have two highly experienced Council members; the former now RFU Board Member and Chair of Governance and the latter, on the Board of Rugby Europe and as a Vice President. Thank you for your support.
Given these extraordinary and challenging times, the Management Board has focused its efforts on supporting our clubs by providing financial assistance as well as non-financial guidance and advice. Our clubs lie at the heart of everything we do in the County and their well-being is our only priority as we negotiate our way through COV19 and, in due course, a return to rugby. I therefore begin the review by looking at the progress of our member clubs in this heavily curtailed season.
Competitions Report – Andy Smart
Along with the rest of the game, our competitions were severely impacted by the COV19 lockdown and, in particular, our own eight cup competitions, the merit table playoffs and finals day which could not be completed. Nevertheless, despite this, once again a number of the County's clubs have much to celebrate across both the men's and women's game.
As you know, in the leagues the last four matches of the season could not be played. Despite this, the RFU were able to produce final league positions as determined by the formula devised by a Task Group that included Paul Astbury and therefore, we are able to acknowledge our four Champion Clubs. In L2NW, London Welsh on an outstanding run are celebrating their third title in three seasons with Hammersmith and Fulham runners up and promoted, having been awarded the level 7 playoff place. In L3NW, Old Streetonians, undefeated, were the champions with Enfield Ignatians, also promoted and returning to L2NW after only one season. In H/M1 Hendon were probably the County's form club. Undefeated in the league, they were also the London Divisional Junior Vase Champions, cruelly denied their day at Twickenham should they have successful negotiated their national semi-final at home on Easter Saturday. In H/M2 Ealing Rugby 1871 in their first season of league rugby were worthy champions, with Actonians, promoted and returning to level 9 after only one season at 10.
Across the Middlesex Merit Tables, we lost the last two rounds of matches. Whilst we were still able to determine and promote the champions, the loss of the end of season playoffs, meant only one team going up at each level. In the Premier MT, our champions for the second year in succession and unbeaten across the season, were Belsize Park 2nds.Our other champions were as follows: MMT1 – London Welsh Druids. MMT2 – Old Streetonians 2nds. MMT3 – H&F 4ths. MMT4 – Old Isleworthians. MMT5 – Old Millhillians 2nds. Vets MT1 – Chiswick Silverbacks. Vets MT2 – Millfield OBs Legends. I should add that I am delighted with how the new MMT5 format worked. Many thanks to all the clubs who worked so hard to make it a success. In the HMMTs, well done also to Finchley 2nds who finished top of division 3.
As to our womens teams, unfortunately both the Tyrells Premier 15s League and the Tyrells Premier 15s Development League were written off for the season, with Middlesex sides performing very strongly at the top of both tables. Meanwhile, where ladies' competitions reached conclusions, we are able to acknowledge the success of Hammersmith and Fulham Ladies who finished top of Championship 2 South East, Haringey Ladies who won National Challenge 2 South East (West) and are promoted and Hackney Ladies who won National Challenge 1 East and are also promoted. Congratulations again to all our Champions. Despite a season cut short, there is no doubt that they are most worthy and deserved winners. I would like to make a special mention of London Welsh and Old Streetonians, who's top two sides as you can see, won league and MT titles respectively. Outstanding seasons for both clubs.
We are still hoping that where cups have reached finals that we will be able to play these matches at the beginning of the new season whenever that might be. Finally, I must thank my committee for all their hard work and support across a difficult year. It has not been easy, but I am delighted that all remain in place to continue for next season.
Group Officers Report – Andy Smart
An interesting year for the groups which turned out as busy if not busier in lockdown than perhaps we were in season. In many ways, it appeared to be little different to previous years. Up to lockdown we had completed twelve meetings hosted by twelve of our clubs. The remaining four meetings, including the AGMs had to be cancelled. Instead, the clubs of each Group were asked to elect their Officers for the new season by email, which to be fair whilst not wholly satisfactory, worked well. However, to ensure the integrity of the elections, the results will be ratified by each Group at their first meetings of the new season. Once again, I would like to take this opportunity to thank our President for making the effort to support each of those meetings and also to the members of the Management Board who continued to honour their commitment as part of the Constitutional Review to ensure that they were represented at all of the meeting as well. I believe that this visibility by the Management Board in engaging with the groups and their clubs has paid dividends as this crisis has engulfed us all. This virus has tested us all, but it has also shown how the Groups and the County can work successfully together for the benefit not only of individual clubs, but us all. That doesn't mean to say that we will not continue to challenge and question those we have elected to management roles but this crisis has shown that the relationship between the clubs, their Groups and the County can work and that it is in all our interests to make sure that it continues to do so.
I am delighted that seven of the Group Officers have been re-elected for next season and I am very pleased to welcome Jon Boyle, the President of Hampstead to the Committee, as the new chairman of the North Group taking over from Brian East who is finally stepping down after many years of outstanding service both to his Group and to the County. I am sure that I speak for all us when I thank him for all his efforts. His common sense, humour and sense of calm will be sorely missed not only by his Group, this Committee and across the County too.
I can confirm that we intend to trial the use of Zoom at some of our meetings next season as we continue to consider all options to better engage with our clubs and their representatives. Whether this is as an addition to live meetings to enable those, who can't get there, to still be a part of what is going on or on occasion instead of a live meeting. Zoom is not there and will never be there to replace what we have. It is a tool and we need to make it work for us where it is suitable. I must thank all my committee, including Simon Hardcastle the Group Secretary for all their hard work and support across a difficult and challenging year. Their experience and commitment will be much needed as we look ahead at what is going to be a much-changed rugby landscape.
Rugby Development Report – Lou Latter
Rugby Development has visited several clubs throughout the County this season to hear how they are getting on throughout the season. Unfortunately, with COV 19 suspending all rugby activity, we have reverted to bi-monthly meetings via Zoom. If you would like a virtual meeting, or for the Committee to visit you during the 2020/2021, season please do let me know.
Throughout lockdown, we have been communicating with clubs around any updates from the RFU and the County. We've also been discussing the issues and concerns Clubs have in relation to finances, recruitment and retention and facilities. We continue to look for new volunteers and fresh thinking to join the Committee to be able to deliver on our annual objectives. Can I thank each of our existing Committee volunteers for the hard work they have put in to representing and developing the Rugby Development Committee.
Age Grade Rugby
Middlesex Rugby currently has approximately 27 clubs offering age grade rugby, both minis and junior boys and junior girls rugby. The U12s quadrangulars managed to complete their fixtures but unfortunately, the Middlesex Mini's festivals were impacted by the COV 19 situation. Age Grade Rugby will see some impact when we return to play so please ensure you keep up-to-date with any changes to guidance for our young players.
Women and Girls
The St George's Day was another casualty of the COV 19 situation, but the festival will be back in 2020/2021 and will welcome girls from U11, U13, U15 and U18 age groups. We managed to get 2 Pitch Up and Plays sessions completed and I thank London Scottish and Chiswick/Ruislip for their hosting and organisation. A more comprehensive girls programme will be introduced in 2020/2021 in line with the Age Grade Rugby Playing Calendar.
We have also been holding regular forums throughout the season. 15 clubs were represented at the Stoop in December and we have recently completed a senior women's club forum and a Girl's club forum via Zoom.
Leadership Academy Mentor Programme
The 2019/2020 Leadership Academy welcomed 14 candidates and 6 mentors to sessions run throughout the season. Whilst we still have one all day module to complete, we have held regular check ins with the academy group during lockdown. We have also agreed to extend the mentoring for the candidates through the 2020/2021 season, as well as running a Developing People Course to support our mentors in their development.
Facilities
Middlesex continued to support the NatWest RugbyForce weekend. While the June weekend has been postponed, the weekend will be used to restarting rugby. 21 clubs submitted applications, of which 15 will receive RFU funding and 6 will receive Middlesex funding. We are yet to communicate with the clubs but will do so as soon as the RFU have confirmed the plans for the forthcoming season.
Volunteers
One of the biggest impacts for Rugby Development was having to make the decision to postpone our annual RFU Mitsubishi and Middlesex Rugby Volunteer Awards. Nominations increased again this season with 160 individual nominees from 38 clubs. For the first time, we created a video to recognise all the volunteers that had been nominated and put this out over our social media channels. We will announce the winners at our awards event later in the year when we have clearance from the Spirit of Rugby that we can have 300 people in the same room together. Although the season was cut short, please do remember to say 'thank you' to your volunteers and recognise their achievements for the past season. It will also be essential that you discuss any fears or concerns they have in returning to the club once lockdown eases and we start to move through return to rugby phases
The Middlesex 7s Festival – David Gershlick
The 21st Middlesex 7s Festival was scheduled to take place at the Richmond Athletic Ground on Sunday 3rd May to conclude another year of Rugby in the County. The May event would have included, as usual, all levels of Men and Women's Rugby 7s, Touch Rugby with the added introduction this year of a new initiative from the RFU of Rugby X with Middlesex introducing it as a Vets competition. The Middlesex 7s had been appointed a "Boosted LQ" (Local Qualifier) by the RFU under their new 7s title of " England Rugby Seven Series" as Middlesex was rated as one of the top 7s events in England allowing additional prize money to be distributed at the Festival. On the cessation of all Sports, the Festival was rescheduled to Sunday August 30th again over the Bank Holiday weekend. Sadly, a further decision was made to schedule the next Festival to Sunday 2nd May 2021. To all Teams, the Middlesex 7s Festival Committee looks forward to finally welcoming you to our 21st Celebration 7s at Richmond in May 2021.
President's Report – Bob Lawless
As my 2 year Presidency comes to a close, I bow out with a summary of my Presidency. In July 2018, the following goals were set: to visit all our member clubs, attend all the Group meetings, support the school's competitions, mini & youth festivals and attend and support our Team Middlesex Representative sides. In addition I committed to mentor candidates in the Middlesex Leadership Academy and finally to attend all functions and represent Middlesex with pride.
To all intents and purpose most of the objectives were completed with the exception of a small number of clubs where visits were cancelled due to the current pandemic. A number of other functions of which I was so much looking forward to attending included our 140th Anniversary dinner, but unfortunately this dinner was cancelled along with 14 representative games and many coaching events.
All has not been lost as during the lockdown. The Management Board has met regularly to ensure that our member clubs could be supported as best we can. Much time was spent on planning for next season, setting budgets, drafting policy documents and keeping members informed with regular newsletters.
As I finish my term of office, it gives me great pleasure to see we have in place a robust competition and representative programme which allows for much participation of players at all levels of the game including the 35 clubs playing M/Y rugby and growth of the female game. And with Middlesex all set to complete more games than last season, sadly disrupted by COV 19, I am very pleased with the direction of travel.
I have many people to thank for allowing my term of office as President to be such an enjoyable experience, which includes working with a voluntary management team who serve the County with passion and pride. To our Group members who are the conduit in providing the information to our club members, and to all our member clubs officials who have made me feel very welcome on my visits. To our Local delivery team for the part they play in developing many areas of rugby and finally to our Past Presidents and Life Vice Presidents who have given me much advice and support, to all those volunteers involved in the various committees and sub committees, too many to name, to the Middlesex Office staff for their ongoing support on County matters and finally to Tom Brownsell my respected mentor. Congratulations to the following who have been nominated for the following awards for the sterling work they have committed to Middlesex.
Life Vice Presidents, all who have given long and distinguished service to Middlesex and who are currently Vice Presidents – John Wilson, Tim Cunis and Clive Roberts
Vice Presidents – who have given many years' service to Middlesex, Graeme Lee, Lonsdale Leggett Flynn, Brian O`Connor, Camilla Hulf and Indigo Churchill
I wish my successor Peter Baveystock all the best in his Presidency. Peter has been around Middlesex for many years and has been in very prominent positions. He has great ideas and his heart is very much in supporting our member clubs and the communities around them.
Thanks for your Support in growing the game of Rugby Union in Middlesex, I have been very impressed with the level of commitment and confident that we can face the changing landscape and the uncertainty of how we live with COV 19.
Deputy President's message – Peter Baveystock
Following four years as Chair of the County, I was adamant that I wanted to be fully involved in County activities at Deputy President, ahead of my term as President. My first challenge was to organise the 140th County Dinner scheduled for 18th April which as we know was rescheduled for 25th September and now rescheduled for 30th April 2021. I would like to thank the organising Team of Mark Cole, Beena Chadha and Bob Lawless for their hard work in pulling this event together.
I believe the Deputy President's role is to support the President to ensure that the County has a presence at as many games across Middlesex and also at representative games home and away, but the shortened season put paid to that including the Women's and Men's County Championship. I also attended most of the first three Group Meetings and recall the last one which was the North-West Group at West London RFC when there was much about whether to shake hands or not and probably seems like an eternity ago now.
I always enjoyed the Rugby Festivals and attended the under 7's and Under 8's events organised by Teddington and Roslyn Park respectively at the beginning of March. My last County event of the season, playing wise was when we hosted the Hampshire Under 15's A and B Teams at Grasshoppers witnessing two excellent games of rugby and two great Middlesex performances. Since the lockdown I've supported the Management Board who have worked tirelessly to ensure that when rugby returns our Clubs are as ready as they can be to face the undoubted challenges, they will face in 2020/21.
Independent Member – Trina Jackson
Over the past 18 months I have been with Middlesex Rugby in the role of Independent Member. And during this time, I have seen a lot of very positive changes taking place. My role is not to own a portfolio but to challenge the Board on the strategic and tactical decisions and approaches adopted, to ensure that we continue moving in the right direction. I have been really impressed by the way the Board have responded openly and constructively to the challenges and questions I have presented in this role. This has allowed us to identify a number of critical areas of work for the Board to focus on, in both the short and medium term.
One of these key areas of work in the past year has been the development of our strategy. This work started after a deep reflection within the Management Board on what our overall objective is. We agreed that our objective is all about 'Bringing People Together to Enjoy the Game of Rugby', and this forms the foundation upon which our four strategic priorities are built:
 Protecting and Sustaining the Men's Game
 Growing the Female Game
 Recruiting, Developing and Recognising our Volunteers
 Communication
Another key area of focus has been on developing documented policies to support how we support the game. I am pleased to say that this work has progressed extremely well, and we now have many of our policies in place (e.g.
Terms of Reference for our committees and agreed role descriptions outlining key responsibilities). This work is continuing and will be ongoing in the pursuit of our overall objective. I would like to thank all of the Management Board for their perseverance and patience to get these policies drafted, reviewed and approved. And particularly note the outstanding contribution Charles Portsmouth has provided to this process.
The global pandemic during 2020 has driven an immediate, urgent and increased focus on how the Management Board can best support our clubs in these challenging times. And I have seen the Management Board step positively into this broader role through their consideration of what more we can do to practically support our clubs, increased communications through newsletters and social media, and support offered to help struggling clubs secure much-needed funds. The pandemic has obviously posed a great challenge to us all, but it has also shown me how well the Management Board as a group has come together to meet and work through these challenges.
I have really enjoyed the past 18 months in this role and note the significant progress that has been made during this time by the Management Board.
2020 Annual General Meeting – For the avoidance of doubt, this year's Annual General Meeting was postponed with a future date as yet unconfirmed. Instead, the County is holding a Clubs and Members virtual meeting on Monday, 20th July. Dial in details are contain in the Newsletter and in the email containing the report. I do hope you will be able you to join the meeting. A final decision on the timing of the AGM will be made in due course.
Finally, as the various reports makes clear, the County has an excellent group of dedicated and hard-working volunteers but we are always looking for more and, it goes without saying, if you are reading this and you think you might like to become a County volunteer, please do not hesitate in making contact with me (tim.miller@middlesexrugby.com) or the County Office and we will be happy to point you in the right direction.
Yours in rugby,
Dr Tim Miller
Secretary
With the arrival of Summer, now is the time to reflect on the past season, the first of Bob Lawless' Presidency. As most of you know, this is my third year as Secretary and I am very grateful to fellow County Officers, all members of the Management Committee and the numerous Standing and Sub-Committees that I have worked with as well as Rachel Barry and Nicky Fielder in the County Office. Their work, much of it unseen, is invaluable to the County.
The County also relies on an army of excellent volunteers both within the County and at our member clubs, without whom we quite simply would not have a game. Finally, on behalf of the County, I would also like to thank Chris Cuthbertson and Rob Udwin for their tireless work on behalf of the County and the Game in general. We are fortunate to have two highly experienced Council members; the former now RFU Board Member and Chair of Governance and the latter, on the Board of Rugby Europe and as a Vice President. Thank you one and all for your support.
Our clubs lie at the heart of everything we do in the Middlesex County and the Management Committee and many others are focused on the support we can provide, financial and non financial, to underpin the progress of our clubs. I therefore begin the report by looking at the progress of our member clubs.
Competitions
I am delighted to congratulate our four Champion Clubs Belsize Park (L2NW), London Welsh (L3NW), Epping Upper Clapton (LNE3) and London Scottish Lions (H/M2), together with two clubs promoted as runners up, Finsbury Park (H/M1) and Mill Hill (H/M2). With the promotion of Belsize Park, the County now has six clubs playing level 6 rugby the most that I can think of for many seasons.
During April, the County held 16 Adult Male Cup Competitions with the finals superbly hosted by six of our clubs, Chiswick, Harrow, Hendon, London Welsh, Ruislip and Wasps while another seven were hosted successfully by Enfield Ignatians in the HMMTs. Some of the notable winners were:
Cup Final – Chiswick
Bowl – London Welsh
Federation Vase – Hendon
Vets Cup – Chiswick Silverbacks
Vet MTs – Thamesians Vets
NW Floodlit Cup – Ruislip
In all, nineteen of our clubs achieved success from their efforts across the season, winning leagues, MTs or Cups or from gaining promotion in the leagues or MT play-offs. Belsize Park were probably the County's most successful club winning promotion for their 1stXV into London South for the first time, their 2ndXV winning the Premier MMT whilst their 4thXV won promotion in the MT play-offs. I must also congratulate Saracens both men and women for an outstanding season. So the season that began badly for the County with the loss of London Nigerians has ended with plenty of success for our clubs. Congratulations to them, their coaches and players. Whilst their success perhaps masks the problems facing the adult male 15 a side game throughout the County and indeed the country, the fact is that we continue to provide competitive rugby every week for our clubs, their teams and the many hundreds of players and for that, we can be rightly proud. I must thank my committee for all their hard work running the leagues, cups and MTs across the County. None of this would happen without their commitment. I am delighted that all remain in place to continue for next season. Finally, with the introduction of the Electronic Match Cards at levels nine and ten Competitions will be providing two training inputs across the County in late August, early September with a third in Hertfordshire for those clubs who will be using the system for the first time.
Playing & Coaching
Our objective this season was to increase player numbers engaging with the County programme and provide a variety of development opportunities for aspiring and elite athletes in an environment sympathetic to their chronological, biological and sporting age. It was also my aim to recruit more L3 coaches to work with Middlesex squads. The number of coaches actively involved coaching representative sides has risen to 40. This season, Middlesex has offered playing opportunities for both male and female players at U15's, U16's, U17's, U18's, U20's and Senior Men & Women & Senior Men & Women's 7's squads. I took the decision in August 2018 to base all Middlesex representative sides at Grasshoppers RFC new facility, offering both coaches and players the opportunity to train and play in an aspirational environment. Over the last 24 months I have spent a considerable amount of time engaging with schools, clubs, coaches and the RFU professional delivery team within the County to drive playing numbers up in all age groups the results of which have been very encouraging.
U15's Boys A and B squads. 154 players at trial with 50 players retained. This is the first season for a number of years that Middlesex has run an A and B squad. Approximately 50% of the training squad are also involved with London Irish DPP. The A squad won all of their inter-county fixtures.
U16's Boys A and B squads. Players at trial 120 with 68 players retained. The squad had a challenging season registering loses against Sussex and Surrey with only one win against Berkshire. 98% of the playing squad are registered with Middlesex clubs.
U17's Boys. 130 players at trial with 48 players retained. Middlesex only runs one side at U17's. However, moving forward I anticipate running a development squad next season. The squad won all of their inter-county fixtures.
U18's Boys. 100 players at trial with 38 players retained. The squad participated in 3 very competitive graded fixtures losing to Herts 24-15 and Hampshire 24-22 but recording a win against Surrey 36-10. Elliott McPhun, scrumhalf, Saracens Amateurs & Oakland's College; Labeat Dushi, 2nd Row, University College School; Ossama Aslam, hooker, Twyford High School & Wasps FC all progressed to the SE Divisional set up.
U20's Men. 40 players at trial with 25 players retained. This is a very challenging age group to recruit which has not been helped by successive University RDO's offering little support for the County programme. This is immensely disappointing given the potential resource the London universities offer for player recruitment. The majority of player recruitment from London universities has been generated via my own contacts coaching UCL. Tom Petty (Hooker) from UCL was selected to play for England Counties.
Senior Men (Mark Jackson – Head Coach) – The Senior Middlesex Men's Squad made its return to the Bill Beaumont Championship this season in Division III of the competition drawn in the same group alongside Buckinghamshire, Berkshire and Dorset and Wilts. Preparation began before Christmas and continued throughout the New Year visiting clubs across the County outlining the approach of the new coaching and management which was to be as to be as inclusive as possible and give every player the opportunity of representing the County. With over 50 players seen across the training evenings and 35 players capped from 15 different Middlesex clubs, a solid foundation has been laid to continue the side's progress next season.
Middlesex U15's and U18's Girls. U15's, 50 at trial. U18's 46 at trial. All players were retained and training sessions were used as extended player development sessions. The reorganised triangular tournaments have had limited success with many players and coaches within the Middlesex, Hertfordshire & Essex cluster group expressing their concerns regarding the benefits of playing 15's – 7's and XRugby within a day tournament. At a recent Player Pathway Office meeting at Cheshunt RFC, the cluster group was advised the RFU want all CB's to run an extra 20 hours of player development & coach education for those involved within the girl's game. CB's are to finance this initiative which falls outside of the age grade calendar requirements.
Senior Women. 124 players at trial with 46 players retained. The general standard and numbers at trial have improved over the last two seasons but even so, the County is still struggling to field a competitive side in the Gill Burns Cup. The women lost to Essex 45-10, Buckinghamshire 44-5 and Hampshire 24-10. Hitherto under-resourced, the women and girls squads were held in very low esteem by the major women's clubs in the area. I am pleased to report that there is an improved level of engagement with those clubs.
Senior Men's and Women's 7's squads. The squad have competed in 3 tournaments to date, Hendon, Middlesex 7's and the Summer Social at Richmond. The men have recorded success in all tournaments. They were finalist at Hendon, Plate winners at the Middlesex 7's and Cup winners in the social competition at the Summer Social 7's. I believe it's important to offer a competitive opportunity for players in Middlesex wishing to play 7's and a fully funded County programme would be an immense step in the right direction to recruit and retain players.
Whilst the increase in player numbers is very encouraging and the potential for growing the game within schools, clubs and universities across the County shows real progress, the reality is very challenging given the recent RFU budget cuts to CB's. If Middlesex has the ambition to compete rather than just participate within CB competitions funding toward the representative programme will need to be increased..
Club Sevens
The Middlesex 7s Festival on Saturday 4th May recorded some new names on the 11 Trophies won on the day. The Secure Trading Open Sevens Series was won by the Jamaican UK Crocs which was essentially the National Jamaican team who gained qualification to the RFU National Finals at Nottingham RFC on June 29th 2019. Teams from all levels played in the 11 different competitions with the SW7s Team winning the Derek Mann Trophy and Team Middlesex winning the Plate Competition, especially with the Middlesex County Team playing on the same day in the County Championship. Congratulations must go to the Women who turned out with a record 10 Teams at the Festival in keeping with the growth in Women's Rugby. The most junior level on the day, the Social/Merit 7s Jug Competition, was won by Serge Betsen Rugby with the great man himself not only playing but collecting the their Jug Trophy!
The 50 odd teams on the day all played their part for another successful Middlesex 7s Festival with an additional 10 teams competing in the ever popular mixed Touch Rugby Tournament. The only downside for the Festival was the dreadful weather that kept many spectators at home. That said, forward sales of tickets were the best yet for our amateur Tournament. Plans are already in place when Middlesex Rugby will be celebrating their 21st Festival on Saturday May 2nd 2020 at Richmond. The RFU have already guaranteed their support of the flag flying Middlesex 7s and we trust we will once again look forward to the support of both Middlesex and other County Clubs together with the new "invitation/combination" teams that are becoming ever more popular amongst rugby players everywhere.
Rugby Development
Community Rugby continues to travel around the County to visit our clubs and hear how they are getting on throughout the season. To date, we have visited 5 Clubs. This gives the host club the opportunity to share their specific issues and best practice which the Rugby Development Committee can share around the Community game. We continue to look for new volunteers to join the Committee in order to deliver on our annual objectives. I wish to record my thanks to the committee volunteers for the hard work they put in and especially thank Committee Secretary Ian Webster, who stands down at the end of the season.
Mini and Junior – Middlesex Rugby currently has 35 clubs offering mini and junior rugby. The County ran successful Mini festivals in the six age groups (U7 – U11) with over 3,500 players enjoying their festival rugby, with each age group hosted by a different club. Our U12's structure saw four weekends of triangular tournaments being played.
Women and Girls – The St George's Day festival saw the biggest festival to date across the four age groups (U10/U11, U13, U15 and U18) with over 56 teams and over 700 girls participating over the two-day festival weekend. This year was the first year that we introduced the U10/U11 age group and will look to develop this further for next season's event. Women and girls rugby continues to be a growth area and we are committed to increase and strengthen the playing opportunity at our clubs, universities, colleges and schools.
Leadership Academy Mentor Programme – As we look ahead to running another Leadership Academy in 2019-2020, this season we introduced a 'Developing People Course' which focussed on developing club volunteers as mentors, to support their clubs and individuals within the County. We look forward to seeing the 8 individuals as part of the Leadership Academy next season.
Facilities – Middlesex continued to support the NatWest RugbyForce weekend. 18 clubs participated in the June weekend, with 16 clubs being offered RFU funding and workshops with the support of the County.
Volunteers – With the season drawing to a close, our attention turned to recognising the hard work our club volunteers have given this season. We again teamed up with the RFU Mitsubishi Volunteer Awards, to provide our biggest ever volunteer recognition event. Saying 'thank you' to our volunteers can easily be forgotten so I urge you to continue to nominate your volunteers, young and old, and your clubs' achievements for the Middlesex Rugby Volunteer Awards. We had a record number of nominations with 133 individual nominees from over 30 clubs. Over 200 volunteers across the game came to the Twickenham stadium to the celebration event..
Group Officers
Across the season, we continued with our core business hosting seventeen meetings across the county at sixteen different venues, which in itself speaks volumes for our Groups and the clubs that support them. I would like to take this opportunity first of all to thank our President for making the considerable effort to attend each of those meetings and also to the members of the Management Committee who honoured their commitment as part of the Constitutional Review to ensure that they were well represented at all of the meetings. I speak for both the Group Officers and also the clubs when I say that their efforts were noted and much appreciated and whilst no one will claim that everything is perfect, there is plenty of goodwill around to make it work. On top of our normal business, there have been a number of All Group meetings across the season which have proved a success and it is something that we will look to develop and expand as we go forward. Having our own budget is instrumental in this. It has given us the flexibility to ensure that we can be far more proactive dealing with issues facing the clubs rather than waiting for the next round of group meetings. Provided the topics are relevant, the clubs have shown that they will support these All Group meetings, even at short notice. The Clubs without Clubhouses, Young Leaders, Women and Girls events and the two GMS training inputs were supported by any number of people from the clubs who you wouldn't see at normal Group Meetings and showed that provided we get the topic correct, the clubs will support the meetings. Thanks also to the professional staff and Ronnie Barry in particular for their tremendous support.
After many years of service to the North Group, Colin Seabrook steps down as secretary. We thank him for all his work and wish him all the best in the future. He is replaced by Sean Burke, the current President of Finsbury Park RFC. I am delighted that the rest of the Group Officers remain in place for next season and I thank them all and Simon Hardcastle, the secretary to the Group Officers Committee, for all their hard work and support. Finally, I would like to acknowledge and thank Rachel Barry in the County Office. Her help has been invaluable in supporting our work.
Finance
The Finance Committee has worked diligently in looking after the County's finances and performance against budget. The committee also works with clubs in collating annual accounts, provides assistance where required to clubs experiencing financial challenges and also oversees the investment portfolio, income from which is used to fund a significant part of the rugby delivery activities within Middlesex. The County has continued to refine its budget allocation process to ensure that our members are being supported in the most 'value added' and productive manner. The County is very appreciative of the hard work which the committee undertakes to ensure the County has robust financial process and management. I will brief Members on the last formal Accounts for year ending June 2018 at the meeting together with a summary of where spend for 2018/19 has ended up. Finally, can I wish my successor, Charles Portsmouth, every success as he takes up this role, together with my gratitude to Nicky Fielder for the sterling work she does for the County.
Governance
This report focuses largely on discipline matters. Safeguarding oversight was adeptly managed by Neil Horchover again and there are no significant issues to report. In terms of discipline, we were fortunate to have John Orr to take over as Discipline Secretary in November and John was able to take control and fill the void that had been abruptly created. We will finish with approximately 40 discipline cases this season. It is disappointing to note that there have been 7 cases involving match official disrespect and abuse. This is likely to invoke further deterrent sanctions next season. As well as on field foul play cases, panels have considered cases involving an underage player, falsifying match cards and abuse from spectators. Clubs are reminded that discipline and respect are key values of the game and whilst many clubs managed discipline very well, a few others have some work to do. It is anticipated that next season, the RFU will be rolling out some Constituent Body wide training for club discipline secretaries and all clubs will be encouraged to take part in this. This will include new CB Discipline and Safeguarding policies which will be introduced at the start of next season.
President's Report
I have been involved with Middlesex since 1990. I have held various roles in coaching and managing positions with the youth and senior sides and for 8 years was on the Rugby Development Partnership, which was a link between our clubs and schools. I have also been involved in coaching development which now includes referee development.
I am currently Chair of the London Irish Regional Playing Pathway Group, which overlooks the playing pathway of the Developing Player Programme (DPP) for Middlesex and our DPP partners Hampshire and Berkshire. I have been invited by the RFU to sit on a task group which is looking into the pathway for the U15s and U16s. I regularly visit our 3 DPP centres which is responsible for the development of Middlesex players from U13s – U16s of which we have 260 in the programme.
At this point, I would like to recognise a truly remarkable journey of one of our junior players. Luke Green was nominated by Grey Court School and made his debut 5 years ago for the County's U14 team and subsequently progressed through the U15, U16 and U17 teams Luke was also selected to enter the Developing Player Pathway at U14 – U16 levels and joined the London Irish Academy. This past season, Luke played 6 games for the full England U18s and has just signed a full contract with London Irish. A fantastic achievement!
Top of my agenda this season was a commitment to visit as many of our member clubs as possible. To date, I have visited over half of our member clubs and, in addition, I have met many of our group representatives at the various group meetings. My first contact with Club officials was last July with a letter looking for support to re-enter the Senior County Championship. This was followed up by a number of visits to introduce our new senior head coach to the various clubs Coaching teams. The level of support was amazing which resulted in 3 good performances in our first season, a highly commendable first season back in the Championship.
Other official visits have included, the Schools Finals at Allianz Park, our mini / youth festivals run at various clubs. Attendance at representative games which have seen an increase in numbers in both the female and male participants. In addition to visiting our various member club games on a Saturday, I have attended numerous vets' games on Friday evenings and have viewed a number of the women Tyrrell's games. In April, I visited the St Georges day girl's festival. This festival in its 10th year has grown from strength to strength, with 4 age groups of girls competing in a festival over 2 days, allowing the participation of over 400 young girls.
I have represented Middlesex in the following external events, London Society of Referees Annual Dinner, Hertfordshire Clubs Dinner, Surrey Awards evening and the London Irish Awards evening. I also attended a Church service commemorating Middlesex day on the 16th May and on all occasions wear the Middlesex tie with pride. It gives me great pleasure to see we have in place a robust competition programme which allows for much participation of players at all levels of the game including the 35 clubs playing M/Y rugby. The end of season Bowl Final, Vets Cup Final, Middlesex Cup Final and Club Middlesex 7s were all great occasions enjoyed by all.
The excellent volunteers' evening at RFU held in June is a commitment by both the RFU and Middlesex in recognition of valuing the work of the volunteers which are the heartbeat of our clubs. I have many people to thank for allowing my first season as President to be such an enjoyable experience. From working with the Management Committee who serve the County with passion and pride, to our Group members who are the conduit in providing the information to our club members, and to all our member clubs officials who have made me feel very welcome on my visits. Can I also thank our Local delivery team for the part they play in developing many areas of rugby and to our Past Presidents and Life Vice Presidents who have given me much advice and support. Finally, to Rachel Barry and Nicky Fielder, our hardworking administrators, can I thank them most warmly for their support.
As the season draws to a close, I'd like to take the opportunity to make a few observations about our rugby family in the County. Our core values and our commitment to them, are what sets this game apart from so many other sports. Teamwork, Respect, Enjoyment, Discipline and Sportsmanship must remain fundamental to everything we do. Middlesex is a very special place, and not because we don't exist as an administrative County any longer but because we serve the most diverse, culturally mixed population in the world. We want to take a leading position on providing equal opportunities, fair treatment and respect for everyone involved in our game. We can only do that through you, our volunteers, players, officials, "blazers" and supporters. I urge you to take a little time this Summer to think about our values. If you want food for thought, there is some inspiration on the RFU website if you follow this link.
I have encouraged the County Management to read and contemplate what the statement means to them, and I ask you to do the same, no matter what role you play in your club or team. It's vital to our continued success that we all aim for the same very high standards. Next season, we celebrate the 140th anniversary of Middlesex County RFU and we are in very different times with an ever-changing rugby landscape. We have in place a Middlesex Local Delivery Plan, put together by various stakeholders which reflects the changing times and is our guide to strengthen our member clubs and the communities around them.
Finally, I would also like to thank sincerely Nicky Fielder and Rachel Barry for their hard work in the County office, much of which goes unseen but is invaluable to the County. Can I also thank Simon Hardcastle (Assistant County Secretary), my fellow County Officers, all members of the Management Committees and its Sub Committees and, of course to, the army of volunteers within the County and at our member clubs, without whom we quite simply would not have a game.
Dr Tim Miller
Honorary Secretary