NOMINATIONS FOR THE HONDA VOLUNTEER OF THE YEAR AWARDS ARE NOW OPEN
Posted on 20 January 2023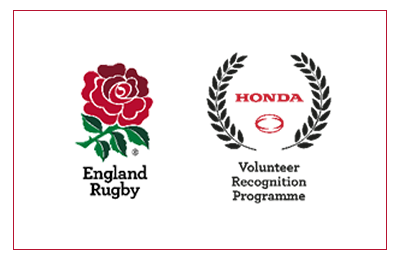 RECOGNISE AN OUTSTANDING INDIVIDUAL OR GROUP OF VOLUNTEERS TODAY
In collaboration with England Rugby and Honda, Middlesex Rugby is delighted to announce that nominations for the Honda Volunteer of the Year Awards 2023 are now open!
The Honda Volunteer of the Year Awards will help to recognise and celebrate volunteers for their contributions and efforts, both to their Clubs and wider community, over the last 12 months.
This opportunity to recognise volunteers has been made possible thanks to the partnership with Honda and their support for volunteering in the grassroots game through the Honda Volunteer Recognition Programme.
This year you can nominate either an individual, or a group of volunteers, across one or more of the following categories:
• Unsung Heroes
• Challenging Spirit
• Game for All
Nominations close on Friday 24th February at 17:00. With local winners announced at the Middlesex Annual Volunteer of the Year Awards evening  and national finalists being invited to an awards ceremony at Twickenham.
If you want to recognise a volunteer, or a group of volunteers, who have gone above and beyond over the past 12 months you can nominate here.
If you have any queries please contact either Andy Brooks or Louise Latter.