RFU spotlight on Belsize Park
Posted on 14 June 2016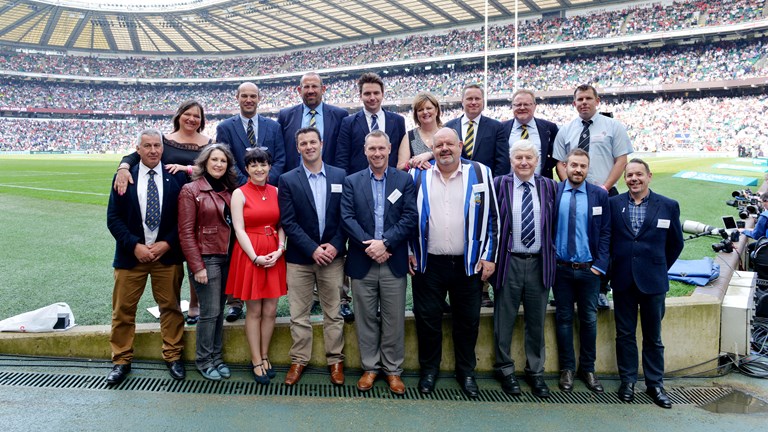 [av_layerslider id='35']
[av_textblock size=" font_color=" color="]
Middlesex News
[/av_textblock]
[av_textblock size=" font_color='custom' color='#81aedc']
The RFU shines the spotlight on Belsize Park
Post Date:   14th June 2016

[/av_textblock]
[av_textblock size=" font_color=" color="]
Stand in the middle of central London, Trafalgar Square to be precise, start walking north and the first rugby club you will come to is Belsize Park RFC.
Based in the heart of London amidst a population of over 8 million people you may expect Belsize Park to have always had an abundance of players available to them but that hasn't always been the case.
"It's always been a great club with a very strong spirit but up until the last five years or so we sort of kept it to ourselves and so we were always a relatively small club," says club director of rugby Zach Webb.
"In the last few years we've taken player recruitment very seriously and have seen massive results."
From 77 new recruits in their 2011/12 season, this year the club has seen an increase to 280 new players with 380 in total playing for one of their six sides.
TAPPING INTO LONDON'S POTENTIAL
After deciding to prioritise recruitment, the club began by targeting the thousands of people who move to the capital each year who had once played rugby but were now without a club.
"We encouraged every player to become a recruiter, to spread the club's message by word of mouth," says Webb. "When players join we try and create a home and a rugby lifestyle for them here. We give them a rugby club and also a family that accepts them in."
As a result, Belsize Park has become one of the most diverse clubs in the world.
"We have players from Uganda, Chile, America, Canada, Australia, Uruguayan, Argentina, France, Italy, Greece, Spain, South Africa and New Zealand to name a few as well as players from all over the UK. The next challenge comes in retaining them."
CLUB CULTURE
Retaining hundreds of new players each season is a unique challenge and Belsize Park approach it in a unique way.
"We consider ourselves to be the most widely toured amateur team in the world," says Webb. "Every year since 1978 we go on two tours and have now travelled most of the world as a club."
From China to Barbados, Belsize Park continue to take a group overseas each year with the aim of developing a strong ethos.
Despite having only senior teams, the club also has a partnership with Regent's Park Royals mini and junior rugby teams, offering coaches every week to help develop the sport.
CLIMBING THROUGH THE LEAGUES
All their efforts off the pitch seem to be paying off on it.
The club has secured six promotions across their four league sides in the past three seasons with their 1st XV winning promotion to London 2 North West this year.
"We gave ourselves the target of reaching London 3 and managed to do it a few years earlier than planned so the next plan is just to keep rising through the leagues and show that we can do it while remaining strictly amateur," explains Webb.
In recognition of Belsize Parks' extraordinary growth they were awarded the Player Recruitment award at the President's Awards by RFU President Jason Leonard, a fitting accolade for a club leading the way in growing the sport.
To find your local rugby club, visit our Find A Club section
[/av_textblock]
[av_textblock size=" font_color=" color="]




[/av_textblock]
[av_social_share title='Share this page' style=" buttons="]