Young Match Officials take up the whistle
Posted on 18 October 2022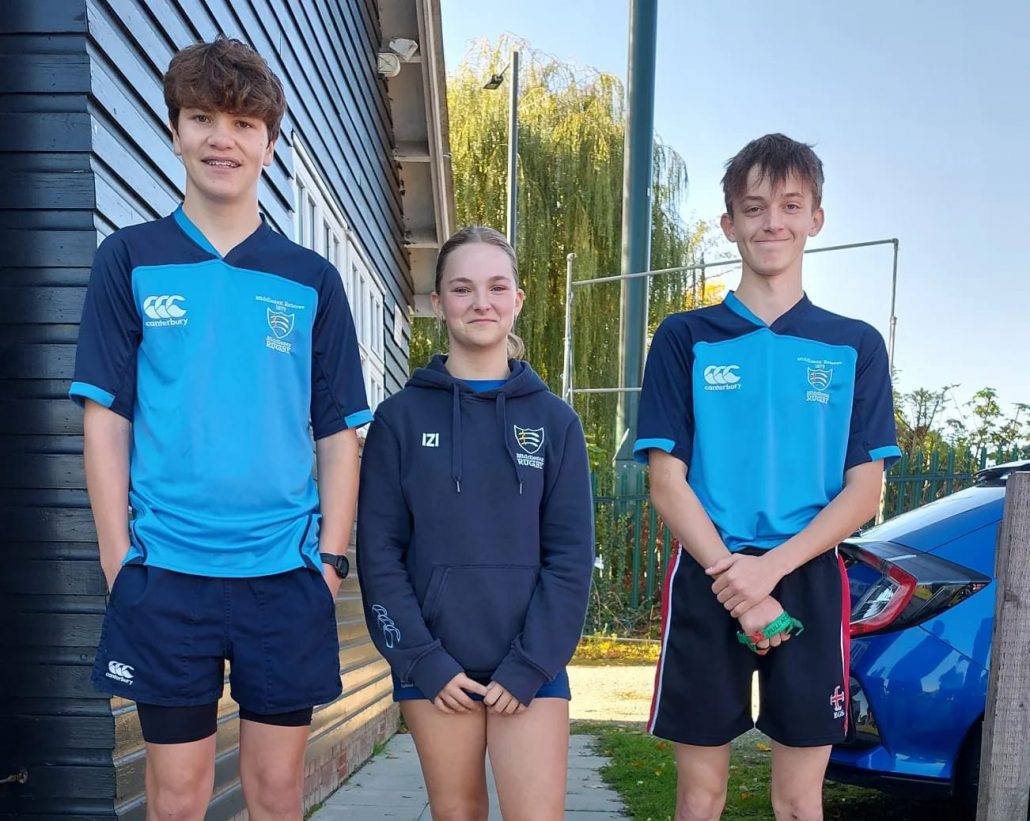 Back in the Summer, a group of Old Grammarians undertook their Level 1 refereeing course, including 4 of our U16s; on Sunday (16th Oct) three of them made their refereeing debut when our Minis hosted Old Verulamians RFC.
Tom Underwood, Izi Kennedy and Joseph Micallef all picked up their whistles and volunteered to referee the U12s, U11s and U10s respectively and, whilst nervous to begin with, all three demonstrated good knowledge of the regulations and performed brilliantly for their first time. During the games and at the end they received lots of positive feedback and thanks, from the players, coaches and parents.
Joseph said: "I was really nervous to start with but once I got on the pitch and blew for the kick-off, I really enjoyed myself. Everyone was really supportive and it was actually a lot of fun and has help me gain more confidence in my refereeing ability. Knowing I can now give a little something back to the younger players too, is really rewarding. The experience is helping me understand the game more and I'm looking forward to doing more this season".
Izi, who's dad, Tom, is a London Society referee said "It was a great opportunity for me to put into practice what I had learned on the course. It was a bit daunting at first but I soon got into it and really enjoyed it. Everyone was really supportive and I feel like this will also help me hugely when playing".
"I really enjoy my refereeing and I've loved having a senior ref mentor me. I think it will make me a better player too', echoed Tom.
Graham Kantorowicz, Old Grammarians' Referee Coordinator has been working hard recently to try and get more young people at the Club involved in refereeing: "I am really pleased to see our Youth players broadening their rugby education by putting the 'Take Up The Whistle' course into practise and at the same time setting a great example to the younger age groups".
All in all, a fantastic start for these young referees and we hope that by seeing them in the middle, other young players will follow suit and "take up their whistle".