OMTs Joe Little scores try of the month
Posted on 14 March 2016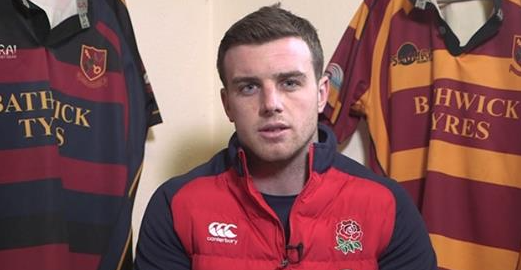 [av_layerslider id='10']
[av_textblock size=" font_color=" color="]
Middlesex News
[/av_textblock]
[av_textblock size=" font_color='custom' color='#81aedc']
OMT's Joe Little awarded Samsung try of the month
Post Date:   14th March 2016

[/av_textblock]
[av_textblock size=" font_color=" color="]
England fly half George Ford has named Joe Little's effort for Old Merchant Taylors' as the Samsung Try of the Month.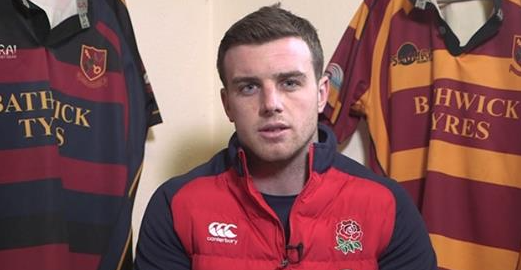 Little was playing at outside centre against Hampstead in the London 2 North West fixture with Old Merchant Taylors' five points behind when fly half Will Magie began a brilliant team try.
"Will got the ball in our half from kick off and did a nice little chip over the top," said Little, who has scored four tries this season. "Our other centre Naca Kinikinilau managed to pick up the chip and then do what he has been doing all season and sidestep a few of their players."
Kinikinilau has been a sensation for the club since moving to England from Fiji several years ago and Little says the try wouldn't have been possible without him. "Once he'd beaten a few players he chipped over their full back before passing it to me to go over. I was just lucky to be on the end of it."
"I really like the try because it was scored from inside their own half," said Ford. "It was a really good play at the start to chip over the top and then there's another nice chip over the full back and a good offload to finish it off. It's a really creative try and there's some good courage shown."
Old Merchant Taylors' are currently one point away from the bottom of the league and Little hopes the try will help give the team a boost to avoid relegation. "We always try and play positive rugby, we're not the biggest of teams so we try these moves as a different way of breaking through."
The Samsung Try of the Month competition is open to all levels of rugby below the Greene King IPA Championship, including all ages, men and women, boys and girls, touch, tag or contact rugby.
Each month a legend of the game will judge the competition, while the winning club will win £1,000 worth of Samsung products. The person who enters the try will win the latest Samsung handset.
March's Samsung Try of the Month competition closes on 31 March. Enter your try on the RFU website, where you can also upload a video:
[/av_textblock]
[av_textblock size=" font_color=" color="]




[/av_textblock]
[av_social_share title='Share this page' style=" buttons="]