A Eulogy for Fred Ellis
Posted on 7 June 2016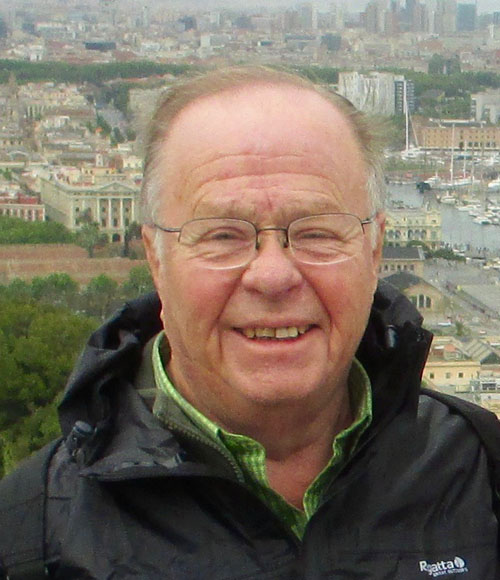 [av_layerslider id='10']
[av_textblock size=" font_color=" color="]
Middlesex News
[/av_textblock]
[av_textblock size=" font_color='custom' color='#81aedc']
A eulogy for Fred Ellis
Post Date:   6th June 2016

[/av_textblock]
[av_textblock size=" font_color=" color="]

Fred Ellis:
Wembley RFC, Middlesex Rugby and London Society of Rugby Football Union Referees 1936 – 2016
[/av_textblock]
[av_textblock size=" font_color=" color="]
Middlesex competitions chairman Andrew Smart served on the North West Group committee with Fred Ellis for many years and was proud to be asked to deliver a eulogy for his long time friend at his funeral at Hendon Crematorium on Monday 6th June. Here is the text in full…
[/av_textblock]
[av_textblock size=" font_color=" color="]
"Fred was born on 25th May 1936 in Kingsbury where he lived for the whole of his life. Unfortunately his mother died when Fred was just eight years old and his sister Jill still a baby. The family was split up with Fred staying with his dad whilst Jill went off to be raised by her grandmother.
He completed his national service in the Royal Navy as a radio engineer and was on the last British ship to navigate the Suez Canal before it was taken over by the Egyptians.
When he left the Navy, Fred worked first for Ultra Electronics as a service rep and then as an insurance agent for the Co-Op until his retirement. It was during his time with the Co-Op that Fred got involved with his Union and for many years he was President of the Insurance Section of the USDAW.
He first met Ann, a nurse at Harrow Hospital, in 1962 at a dance at the nurse's home. According to Ann, she thought Fred a super dancer and "a lot of fun". She had no hesitation in saying yes when he asked her out. They tied the knot on 21st March 1964 and enjoyed 52 very happy years together. They had three children, Heidi, Ian and Glyn and seven grandchildren Bethan, Sophie, Coel, Tristan, Poppy, Freya and Isla, all of whom Fred adored. Perhaps it was because his own childhood had been so fractured that he was so determined to be the best dad and grandad that he could be and in that, and in so much else, his family would say that he succeeded.
The family remember their annual holidays with great affection, always camping, always in the UK, and it seemed that no matter where they went they always came across someone who knew their dad. He was that sort of man. There was an occasion in Studland Bay when 10 year old Heidi came across a nudist cricket match. I would love to have been there to see how Fred explained that one. Or the time on Woolacombe Bay when the the first he realised there was a problem was when with the water had come up round his ankles and he noticed all their equipment floating gently past him out to sea. Or all the times the tent blew away or had to be moved as he had erected it too close to the side of a cliff. Great times for the family, great memories.
For their Golden Wedding Anniversary the whole family took Ann and Fred away for a wonderful weekend to a hotel in the New Forest. It was soon afterwards that he was first diagnosed but the memories of that lovely weekend with the family he so loved gave him strength as he faced the ordeal to come.
"How's Ann?" I would always ask. "Miserable as ever," he would reply.
But Fred was a fortunate man indeed. Ann was by his side as he bravely fought this dreadful disease. Every doctor's appointment, every hospital visit, those long months in Barnet General, those last weeks in St Luke's Hospice. She was a tower of strength at his darkest time. We knew how lucky he was. He knew how lucky he was.
If his wife and family were his great love, his great passion was rugby and especially its grassroots game. Having hung up his boots after many years as a player for Wembley, Fred took up the whistle.
He was a fine and popular referee and for many of us Wednesday afternoon rugby would not have been the same without him. Middlesex past president Michael Barnes knew Fred well and was refereed by him many times. "Fred was a very good referee," he recalls. "Had an uncanny rapport with the players probably because he was so quick witted, he stood no nonsense on the field and was highly regarded by the players on both sides. He was an expert on the laws which he knew inside out and would not hesitate in explaining a particular law to the offending player either on the field or later, in the bar."
His service to both Middlesex Rugby and the London Society of Rugby Union Referees was extraordinary.
He joined the London Society in 1971 and was elected to their full committee in 1986. The following year he joined the Executive and became Chairman of the Laws and Coaching Sub-Committee a position he held until 1996. In the same year he was made a Life Vice President – one of only eleven.
Mike Foxwell told me that perhaps his greatest contribution to the Society was his support and encouragement for young referees, advising, training and helping them to develop to become the best that they could. There will be many people here today who know how much they owe to him.
Over the last bank holiday weekend the Society sent 45 referees to officiate at the Bournemouth 7's, one of the biggest tournaments in the country, and as a mark of the respect and affection in which they held him, they all wore black armbands in his honour for every match.
2005 was the Year of the Volunteer and in January 2006 Fred, for his services to rugby, together with other volunteers across all spectrums and sports, was honoured in a special ceremony at the Guildhall.
In 2007 Fred was made a Vice President of the County and was also the recipient of a special award for over forty years of service.
Even when he was ill he continued to serve as the referee liaison officer for Middlesex and sat on the County Discipline Panel.
In 2012 after stepping down after 11 years as its secretary, he was made a life member of the Middlesex North West Group.
Only next month at the Middlesex AGM on 4th July, Fred was to be honoured again by being made a Life Vice President of the County, one of only twelve, and he would have been the only man to have been honoured as such by the both the County and the London Society.
I remember one time when Fred was chairing a discipline hearing at the East India Club. I was  in the middle of a quite brilliant and impassioned defence of my player when Fred raised his hand for me to stop. "Your turn later!" he said. As always he knew exactly how to cut across any pomposity – mine in particular.
The following week we were playing at home in the league when Fred turned up at Harrow in his London Society blazer and tie. I asked him what he was doing there. He reckoned he was "spotting" the referee but when my player, obviously not playing because he was now serving a ban, entered the club room he found himself at the bar buying Fred a drink. He always denied it but I always wondered if he "visited" all the clubs after a hearing or maybe it was only us. Like at least two other referees I could mention, he loved getting a free drink at Harrow and I always tried to stop it. Always failed!
For many years the Master of Ceremonies at the London Society Annual Dinner, Fred was also an accomplished after dinner speaker. He was much in demand by clubs all over London, much I suspect for his ready wit but also because he never charged. That was so typical of the man who spent his whole adult life not taking but giving back to the game he loved. He even spoke at Harrow but he was rude about me and we never had him back!
Fred died on Thursday 26th May aged 80 years and a few minutes, with Ann by his side as he made his final journey. So typically Fred – not prepared to go until it suited him, stubborn old ……  He made sure he saw his birthday in so he could share it with the family he loved and was so proud of but also I like to think it was to make sure he got the presents and attention he deserved. One last hurrah, then off into the sunset. Job done.
In the end he lost his most important battle but as in everything he fought it all the way to the end with humour, courage and great dignity, supported by a wife who loved him and was with him for the whole journey. It gives me comfort to know that whilst he was slipping away from us, Ann was there with him holding his hand, letting him know that he was loved and will be missed. For that and for everything else that she did for him, thank you Ann.
I will always remember his friendship, his wisdom, his humour, his integrity and his strength.
He was a man you could never ignore and will never forget.
The esteem and affection in which he was held is evidenced by the number of people who have come today to pay their respects to a man who gave far more in life than he took. His was a life of service, first to his family but also to the game he loved and so graced, and we can look back with thanks and pride at what he achieved.
Fred was many things to many people but for me he was my friend. And I will miss him very much."
Andrew Smart
6th June 2016
[/av_textblock]
[av_textblock size=" font_color=" color="]




[/av_textblock]
[av_social_share title='Share this page' style=" buttons="]