John Rigby
Posted on 20 July 2017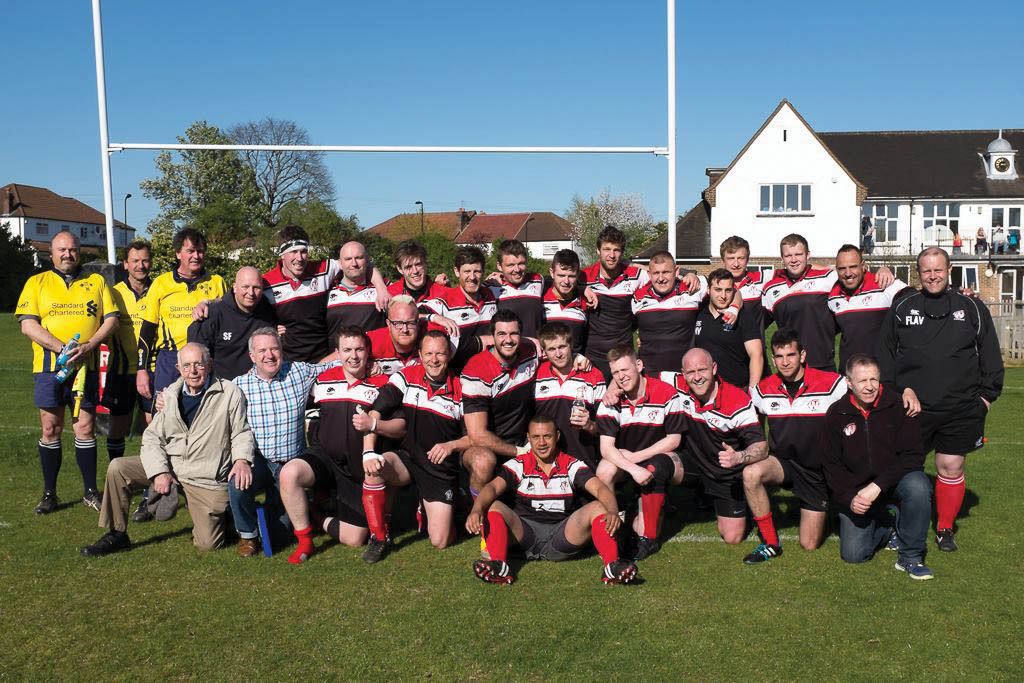 [av_layerslider id='35']
[av_textblock size=" font_color=" color="]
Middlesex News
[/av_textblock]
[av_textblock size=" font_color='custom' color='#81aedc' av-medium-font-size=" av-small-font-size=" av-mini-font-size=" admin_preview_bg="]
John Rigby
Post Date:  

[/av_textblock]
[av_textblock size=" font_color=" color=" av-medium-font-size=" av-small-font-size=" av-mini-font-size=" admin_preview_bg="]
Middlesex Rugby Life Vice President John Rigby has died, following a brave battle with diabetes and skin cancer. He had spent some time at Northwick Park Hospital where he received dialysis three times a week, but following a fall and other complications, he took the brave decision to end the treatment, with the inevitable consequences. He was transferred to St Luke's hospice where he died on Saturday morning doing the thing he loved most – watching rugby. Until the last he was, as always, in good spirits and still receiving visitors.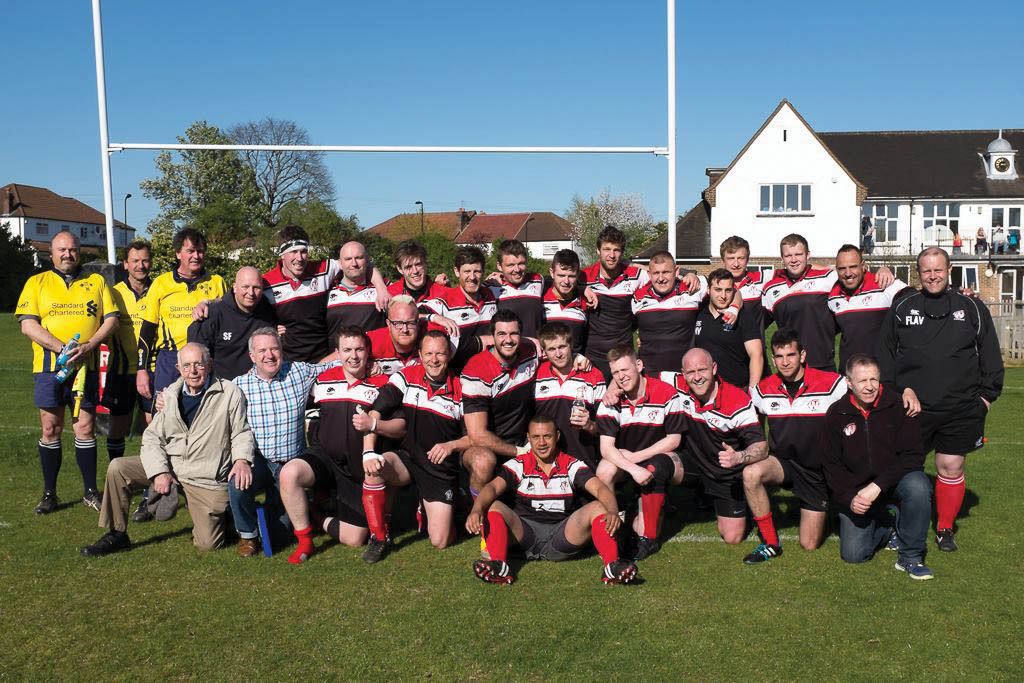 John with his beloved club West London
John had served as county Disciplinary Secretary for many years, attending regular meetings at the East India Club where many a transgressor was assigned to the naughty step. He was also the county's web master during the RFU's early forays into hosting county websites, and for many years continued to keep the Rugby in London club database up to date.
He joined Harrow RFC in 1946 where he fell in with a rugby playing Frenchman with whom he kicked a ball (a leather one) around on the Scrubs at works lunch time. "I travelled with the works team to games on Saturdays and paid my two bob for the jug," he once reminisced.
But it was when his son Stephen started playing at Harrow County School that John became irrevocably hooked on the game. Stephen went on to represent the school and later the County. He continued to play as student at Borough Road and subsequently joined Old Gaytonians so John was hooked for good. When Old Gaytonians became part of West London, he transferre his allegiance there, eventually holding the post of Club Chairman for three years.
His introduction to Middlesex came through David Spyer, then the county's disciplinary secretary, who suggested he join the Disciplinary Panel. He was elected as a life vice president of Middlesex Rugby at its AGM in July last year in recognition of the many years he has given to the county.
"John was devoted to his club and to rugby in general" said past president Michael Barnes.  "A more dedicated man I have yet to meet."
The funeral was held at Breakspear Crematorium on Friday 30th June, with a gathering afterwards to celebrate JR's life at Bushey Sports Club, formerly The Met Police Club).
[/av_textblock]
[av_textblock size=" font_color=" color="]




[/av_textblock]
[av_social_share title='Share this page' style=" buttons="]