Middlesex grant saves the day
Posted on 1 March 2016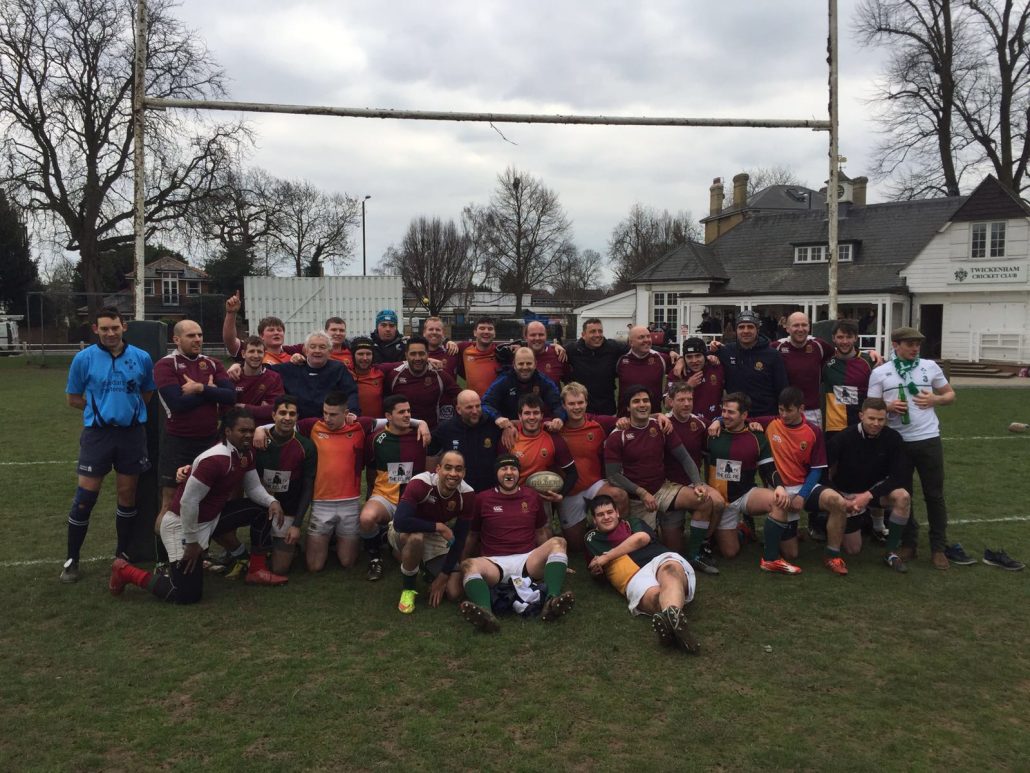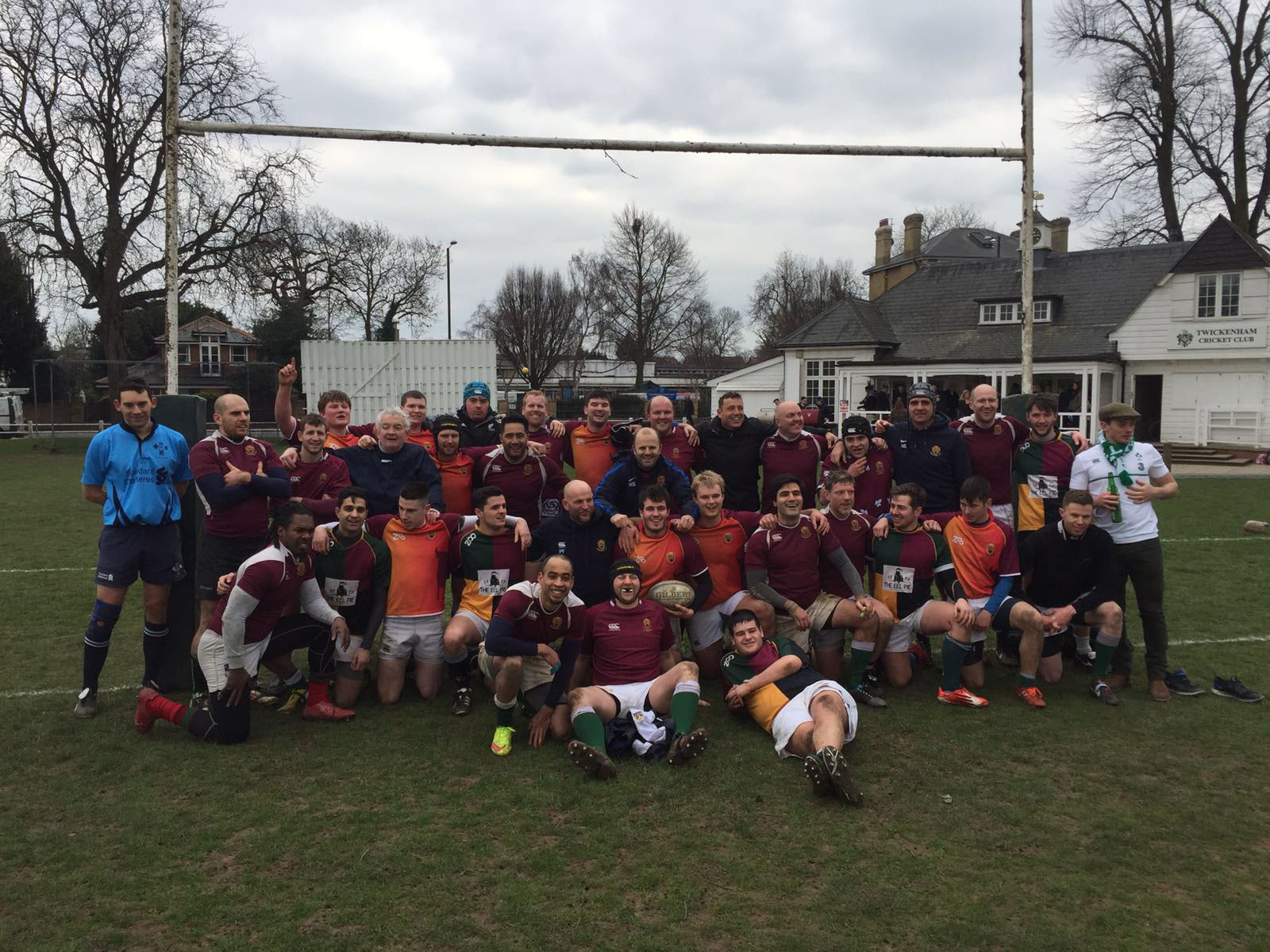 [av_layerslider id='10']
[av_textblock size=" font_color=" color="]
Middlesex News
[/av_textblock]
[av_textblock size=" font_color='custom' color='#81aedc']
Small Grants Award supports the return of rugby to Twickenham Green
Post Date:   1st March 2016

[/av_textblock]
[av_textblock size=" font_color=" color="]
Rugby returned to Twickenham Green on Saturday 27th February, thanks to an award of £200 from the Middlesex Rugby Small Grants fund to Thamesians RFC.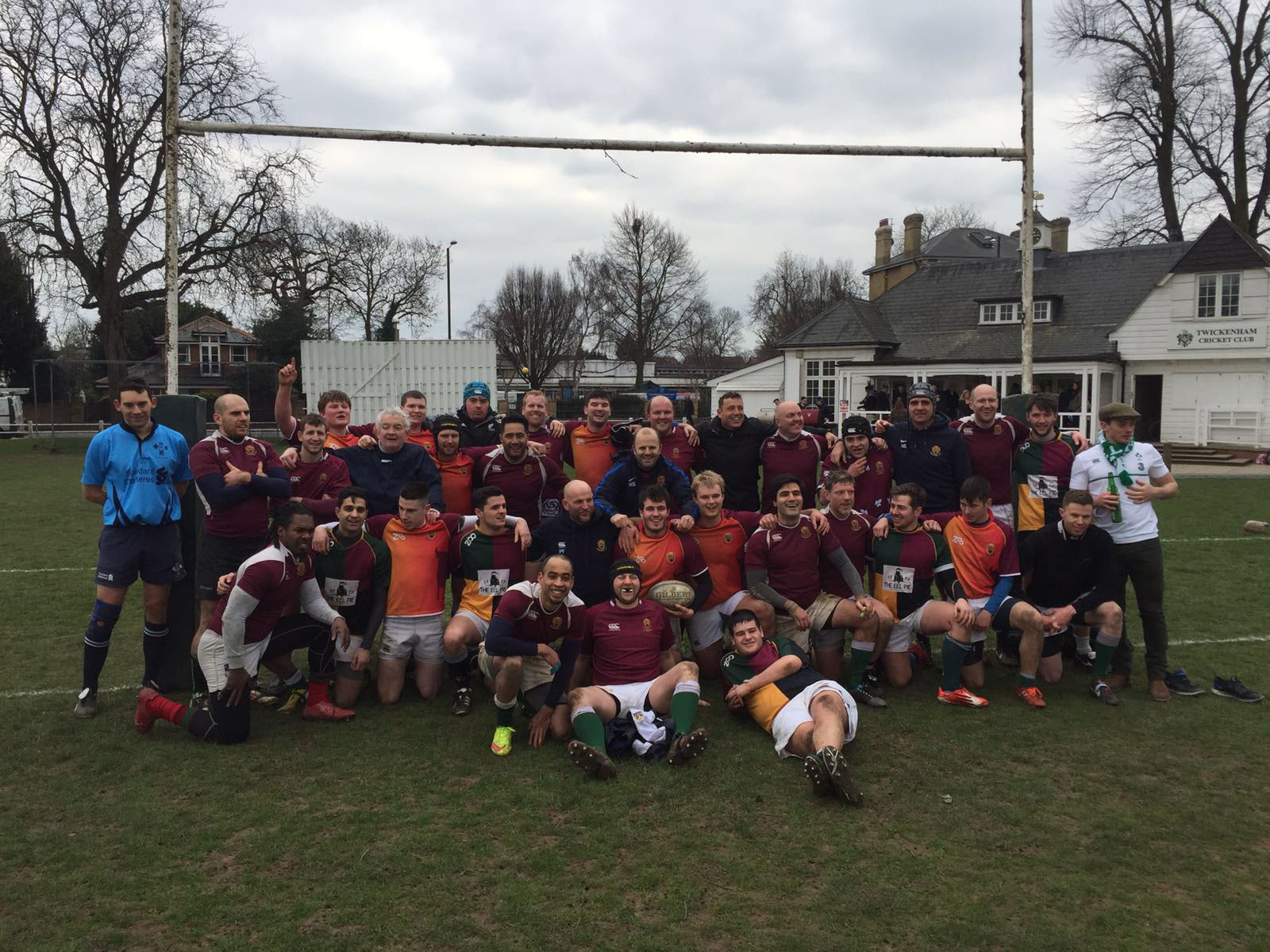 Although rugby was first played on Twickenham Green in 1893, there are no permanent pitches or posts, and special permission is required from the local council to play there. And despite its location in Twickenham, the heart of English rugby, there hadn't been a game played on the Green for four years.
Keen to give local and visiting fans something to watch before the first home game of this year's 6 Nations tournament, Thamesians RFC had planned a one-off exhibition game on Twickenham Green before the England vs Ireland fixture up the road. However at short notice, they found themselves without either the equipment or personnel to mark out the pitch. With less than 48-hours to go before kick-off, a call to the Middlesex Rugby County Office resulted in a speedily-awarded grant of £200, and with a call to secure the groundsmen, the pitch was marked out the following morning.
And so, on a glorious afternoon for rugby, the first game on Twickenham Green in four years kicked off between two Thamesians club sides; a Chairman's Select side of Over 35s, and a Club side of Under 35s.
The young(er) bucks ran out as 39-38 victors over the old(er) dogs, much to the chagrin of the Thamesians chairman, Bart Redmond, reprising his well-established role in the front row.  Redmond was asked by the Under 35s players whether games had changed much since those early days back in 1893, but he refused to respond with a printable answer.
Special thanks must also go to Ian Graham of the LSRFUR, who kindly agreed to officiate on this special rugby occasion
[/av_textblock]