Nominations for Middlesex Women's Rugby 2019 -2020
Posted on 26 November 2019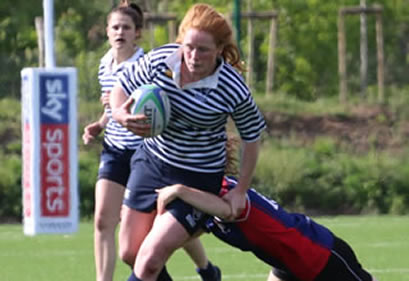 All Women players and Middlesex Clubs, Colleges & Universities are invited to self-select or put forward a player to be part of the Middlesex Women's programme 2019-2020. Building on the success of last season Middlesex have further developed their programme by recruiting a predominantly female coaching team which includes a number of international player/coaches.
We are participating in the Gill Burn's Cup competition playing Essex, East Midlands and Hertfordshire.
This will be challenging opportunity for players to progress their individual and team skills further whilst having a great experience on the national stage.
We are holding open training sessions /trials on
Friday 17th and 24th January 2020
Registration 18.30 Trial 19.00
Venue – Grasshoppers RFC, Syon Lane, Isleworth TW7 5PN
To be nominate players please complete
NOMINATION LINK FOR MIDDLESEX WOMEN'S RUGBY 2019-2020
Please complete all the questions to nominate either self-select or put forward a club player for Middlesex Rugby. Push submit to complete the application
Training will be held at Grasshoppers RFC starting at 19 .00hrs on the following dates;
Friday 7th February 2020
Friday 24th February 2020
Friday 6th March 2020
Friday 20th March 2020
Friday 27th March 2020
Friday 3rd April 2020
Friday 17th April 2020
Friday 24th April 2020
Friday 1st May 2020
Friday 8th May 2020
Friday 15th May 2020
Fixtures
Saturday 11th or Sunday 12th April – Friendly Fixture
Saturday 25th or Sunday 26th April – Essex – Away
Saturday 9th or Sunday 10th May – East Midlands – Away
Saturday 16th or Sunday 17th May – Hertfordshire – Home
Our Coaching Team this season –
Head Coach – Laurisa Robson
Team Manager – Marie Sheffield
Forwards Coaches – Claire Purdy and Chloe Butler
Backs Coach – Claudia McDonald
Analysis – Niall MacSweeney.
Guest Coaches – Danielle Waterman, Harriet Millar-Mills, Cliodhna Maloney