U20 Middlesex Rugby Player Nominations – Jason Leonard County Championship
Posted on 4 November 2019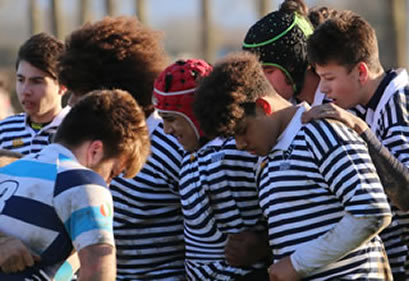 All Middlesex RFU Clubs, Colleges & Universities are invited to refer suitably skilled/eligible U20's players (born before 1-9-1999*) for County selection, to participate in the National 2019-20 Jason Leonard U20's County Championship competition.
This is a challenging opportunity for players to progress their individual and team skills further whilst having a great experience on the national stage.
We are holding open trials on
Sunday 24th November 2019
1300hrs.@ Grasshoppers RFC
Syon Lane, Isleworth TW7 5PN
To be nominate players please complete
NOMINATION FOR U20 MIDDLESEX RUGBY
Please complete all the questions to nominate either yourself or a club player for U20 Middlesex Rugby.
Players should be aged 19 or aged U20 whose birthday was before 01.09.2019
Push submit to complete the application.
Training will be held on the following Sundays at Grasshoppers RFC starting at 13.00hrs on the following dates;
Training Schedule
Sunday 24th November 2019
Sunday 1st December 2019
Sunday 8th December 2019
Sunday 15th December 2019
Sunday 5th January 2020
Sunday 12th January 2020
Sunday 19th January 2020
Sunday 16th February 2020
The County will play Essex at home on 25th January 2020 kicking off at 14.30hrs at Grasshoppers RFC.
The final County match is to be played away on the 22nd February 2020 at Eastern Counties.
The knockout stages of the cup will be played on:
28th March 2020 Quarter finals
11th April 2020 Semi finals
3rd May 2020 Final.
This season the Head Coach, Nic Evans nicevans1978@hotmail.com and point of contact: John Porter-Griffiths, Portergriffiths@aol.com Mobile 07768308741.