Middlesex U17 Review for 2018/19
Posted on 26 September 2019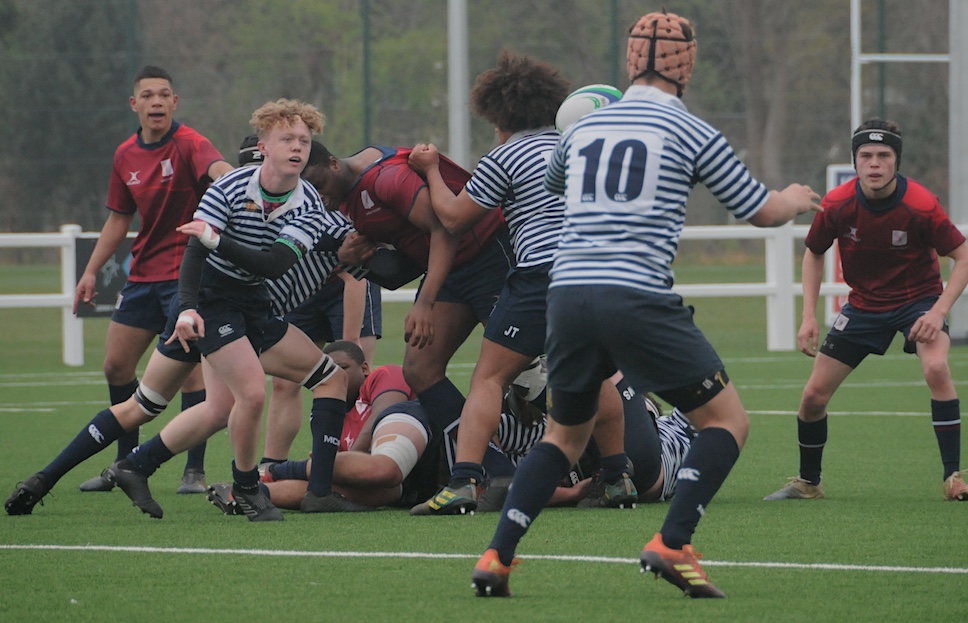 The Middlesex U17 County squad achieved a clean sweep of wins in this seasons representative programme, recording a 5-30 away win to Berkshire, a 33-28 home win vs Surrey and a 24-29 away victory over Sussex.
Having undertaken an age grade trial of over 130 players a 45 player training and playing squad was selected. Good training numbers a willingness to continue to learn & develop was the hallmark of this group of talented players and with that came success.
Very much a 'transition year' from U16 to U18 rugby the U17 warm-up game v Oxford was a good indicator of how the team would perform in their three county fixtures. Right from the outset, despite a number of missing players, it was evident to the coaches that this could be a group full of potential. The hotly contested warm-up game saw a plethora of tries from the two attack-minded teams. However, it was the way in which the Middlesex lads constructed their attacks and eventual tries that impressed, and screamed "this team could go all the way" despite going down 5 tries to 4. With the majority of the team back, training for the 3 County fixtures sessions was focussed on developing the technical and tactical aspects of the game.
This clearly paid dividends, given the clean sweep of wins but interestingly it was the manner in which the team achieved their victories that demonstrated progress in their development. Whilst the win against Berkshire was decisive the two remaining games were always going to be more challenging. The first halves of the matches against Surrey and Sussex were dominated, both in attack & defence, by Middlesex in both cases Middlesex up by 3 or 4 tries by half time. Equally, in both cases, the opposition came back with strong second halves with Middlesex having to dig deep and apply serious game management and perfect execution of core skills.
However what set Middlesex's apart was their mental resilience & trust in their own skills and ability to play the structures adopted during training.
This is a team that have developed and progressed and whilst doing so have truly demonstrated the Core Values of the game. I feel that we have achieved our objectives (both the coaches and players) and as coaches we can proudly hand over a squad of talented players to next years U18 group, to continue on their development pathway.
The U17 Coaching team and I wish this group of fine young men every success in their rugby development and playing futures. We also wish Eden Richards, the U17 Captain, injured in the final game (nothing serious) a speedy recovery. I would also like to thank the Coaching team, Team Manager and Physio professionals for their commitment and professionalism.
Juan Murray