Old Grammarians service of remembrance
Posted on 11 December 2015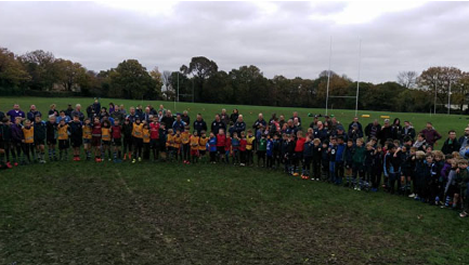 [av_layerslider id='10']
[av_textblock size=" font_color=" color="]
Middlesex News
[/av_textblock]
[av_textblock size=" font_color=" color="]
Old Grammarians held a special service of remembrance on Sunday 8th November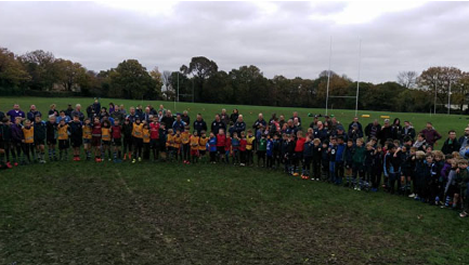 The Old Grammarians Minis and Youth came together in remembrance on Sunday 8th November.
Players, parents, coaching teams and supporters observed an emotionally charged two minutes silence, preceded by a talk about what this day symbolises from youth vice chairman Steve Ludlow and U10s coach Jon Elborn, both ex-Navy personnel.
Ruben Garrard, who plays for the club at U7s, stood up in front of his peers and explained what he thought the day represented and then two of the older boys, Tim Woodley and Anthony Fennel, read "An Ode to Remembrance", taken from Laurence Binyon's poem, "For the Fallen", which was first published in "The Times" in September 1914.
The service was preceded and followed by training in preparation for a big weekend of rugby this weekend (14 and 15th November): Minis & Youth face Hackney Bulls and Ongar, U13s take on Hitchin B and the U14s are up against Tring.
[/av_textblock]