Cup Final revenge for CS Rugby
Posted on 22 December 2015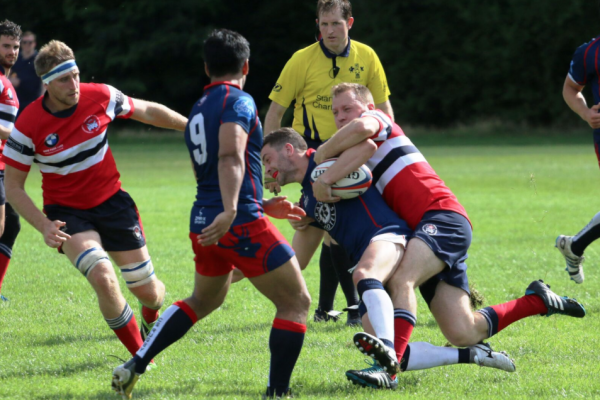 [av_layerslider id='10']
[av_textblock size=" font_color=" color="]
Middlesex News
[/av_textblock]
[av_textblock size=" font_color=" color="]
CS Rugby gains revenge in Middlesex Cup Final
CS Rugby gained revenge in the final of the Middlesex Cup on Sunday 23rd August, when they beat Hammersmith & Fulham in a repeat of last year's final.
It was the proverbial game of two halves, kicking off shortly after the rain cleared at Hurlingham Park, the home of Hammersmith & Fulham.
CS started quickly and gained the upper hand with their set piece dominant play. Hammers, however, whilst finding little in attack, were strong defensively until an error led to a simple try for CS under the posts.
CS pressed home their early superiority with a series of forward drives close to the Hammersmith line which ended with the referee awarding them a penalty try. Hammers infringed again just before half time and another three points was added to the CS tally, bringing the half tine score to 17-0.
And then the fight back began. Stung by their sluggish first half effort, Hammers upped their game and began to exert their own pressure on the CS defence. Personnel changes steadied the set piece and the home side were able to go through the phases. Eventually the breakthrough came and a try under the posts was the outcome.
Going back on the attack and moving the ball quickly and directly first through the forwards and then on to the with backs, a slick pass to the right winger setting him up to go over in the corner. The try went unconverted but the come back was on. Despite CS now down to 14 men, a scrum penalty stopped all the momentum. CS rallied and another penalty awarded against Hammers saw the visitors over the finish line with a deserved win and a final score of 20-12.
[/av_textblock]