Rita Connolly Memorial
Posted on 20 October 2016
[av_layerslider id='35']
[av_textblock size=" font_color=" color="]
Middlesex News
[/av_textblock]
[av_textblock size=" font_color='custom' color='#81aedc']
Memorial service for Rita Connelly
Post Date:   20th October 2016

[/av_textblock]
[av_textblock size=" font_color=" color="]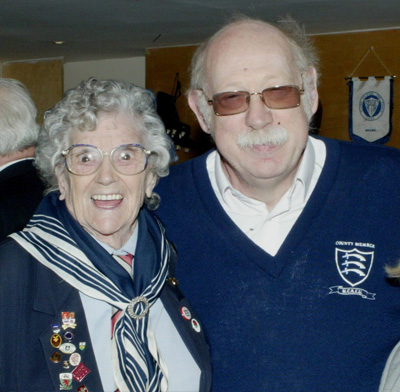 Finchley RFC will be holding a memorial service for club stalwart Rita Connelly who died earlier this year, to celebrate her life and mark her 67 year association with the club.
The service will be held at 11.30 on Saturday 5th November at the Finchley clubhouse, and will be followed by the scattering of her ashes and a buffet lunch served with Rita's favourite tipple, a Gin & Tonic.
Everybody is welcome.
Left, Rita at Middlesex Club 7s with club colleague Colin Seabrook.
[/av_textblock]
[av_textblock size=" font_color=" color="]




[/av_textblock]
[av_social_share title='Share this page' style=" buttons="]