Saracens Girls Resilience Programme – registration now open
Posted on 17 February 2021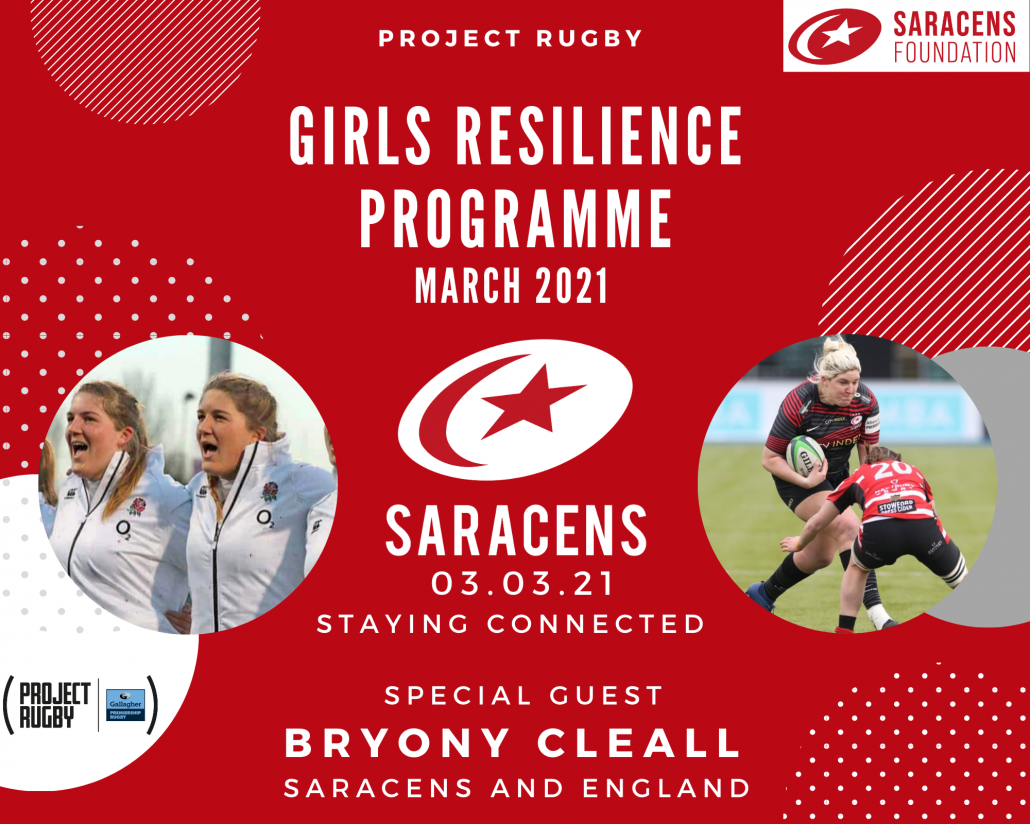 Registration is now open for the Saracens 5 weeks Girls Resilience Programme hosted by Saracens Foundation in partnership with Saracens Women's Rugby. This course is fully funded by Premiership Rugby as part of Project Rugby, therefore is FREE to attend.
The March 2021 Girls Resilience Course is for 14 to 18 year olds. The course will run virtually via zoom each Wednesday throughout the month of March from 6pm to 7pm. This is an accredited learning course that you will receive a certificate of completion once tasks are completed and signed off by course leader.
Topics include
– Staying Connected (Communication)
– Thinking Differently (Problem Solving)
– Raising Resilience (Self Belief)
– Supporting Others (Teamwork)
– Positive Action (Self-Management)
We will be joined each week by special guests from Saracens Women's Rugby to talk about their journeys and experiences. You will have an opportunity to ask questions and learn from these incredible role models.
To register please click here: https://forms.gle/qYzTnrFunKno2hCS6
Deadline to register Tuesday 2nd March 2021 at 5pm.
Our next course will be for young women aged 18 to 24 years old. More information will be released shortly.
For more information please contact Charlie White (Development Manager – Inclusion) on charliewhite@saracens.net
Charlie White | Development Manager | Inclusion
Saracens Foundation, StoneX Stadium, Greenlands Lane, Hendon, London NW4 1RL
charliewhite@saracens.net | W www.saracenssportfoundation.org
www.facebook.com/saracensfoundation | www.twitter.com/saracensfdn