Team Middlesex U17s & U18 – update for season 2021/22
Posted on 20 May 2021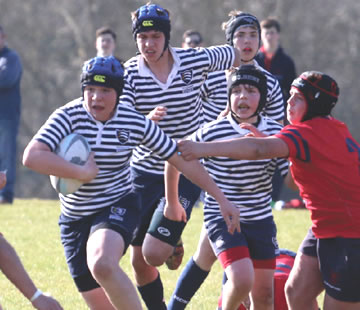 Dear Parents and Players,
We wanted to let you know what the Middlesex Rugby picture looks like currently. As you will be aware there has been no representational rugby this season for any of the age groups. It has been particularly frustrating with the stop start of lockdown as there were moments of hope dangled when we might be able to get back some of the age groups but sadly not.
2020/2021 Season
The U15 and U16 programme had gone under changes at the end of the 2019/20 season and the plan was that county teams would have been selected from the London Irish DPP players pool only. The reason for this was to simplify the pathways for talent identification and skill development, although we at Middlesex prided ourselves in our processes there is only so much you can see in one or two assessment sessions and only so much development in three or four games. However there is still a benefit for the boys to represent their county within the DPP setup and it was considered useful for the DPP coaches to see boys play positionally against other teams. Unfortunately thanks to the pandemic none of this has happened this season. 
The 17's and 18's programme was due to take place as usual with a selection process using nominations from schools, clubs and any players released from the DPP. If a player is selected for the London Irish Academy they are unlikely to be available to play for their county unless released from the Academy programme
2021/2022 Season
Going forward the dates have now been set for the Age Grade Calendar and each age group has dates set for competitions, DPP and county playing.
U15's – There will be U15 county games within the DPP in May 2022
U16's – The U16's will have county playing opportunities within the DPP in November 2021 and February / March 2022
U17's – In a normal calendar year we would see the U17's in February and March 2022 for selection, training and games but the RFU have postponed their playing window to May 2022 to ensure schools and clubs finish their programmes of competitions. 
U18's – Thankfully the u18's will resume their normal programme with selection taking place in October 2021, with training and games through November, / December 2021 and January 2022.
There remain challenges ahead and there have been missed playing opportunities that we will unfortunately never get back. The team managers and coaches at Middlesex have really missed seeing the players and watching their rugby development but we look forward to hitting the ground running next season and will be in touch with invitations for selection sessions in autumn 2021 for the U18s and in spring 2022 for the U17s.
Keep safe and well. 
Lachlan 'Jok' Dunbar
Chair Representational Playing (Elect)