Tidy Teddington
Posted on 25 July 2017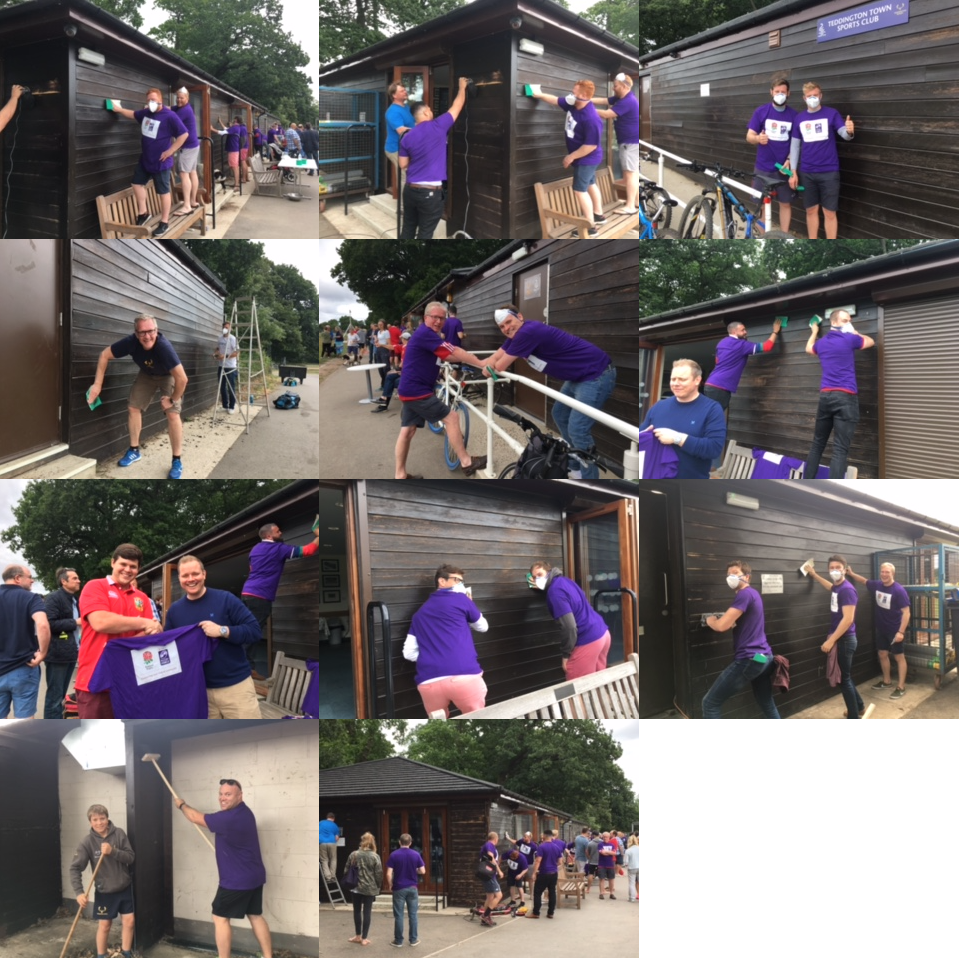 [av_layerslider id='35']
[av_textblock size=" font_color=" color="]
Middlesex News
[/av_textblock]
[av_textblock size=" font_color='custom' color='#81aedc' av-medium-font-size=" av-small-font-size=" av-mini-font-size=" admin_preview_bg="]
Tidy Teddington
Post Date:   25th July 2017

[/av_textblock]
[av_textblock size=" font_color=" color=" av-medium-font-size=" av-small-font-size=" av-mini-font-size=" admin_preview_bg="]
This July a gang of 25 senior players and youth section parents from Teddington RFC, all in good cheer and somewhat boozed up as a result of watching the drawn Lions Test from early doors, completed a total rub down and re-staining of the club in under 3 hours and threw out approximately a skip load of accumulated 'junk' making it possible to reach the deepest depths of the storage container without head torches and risk of death from falling tackle bags.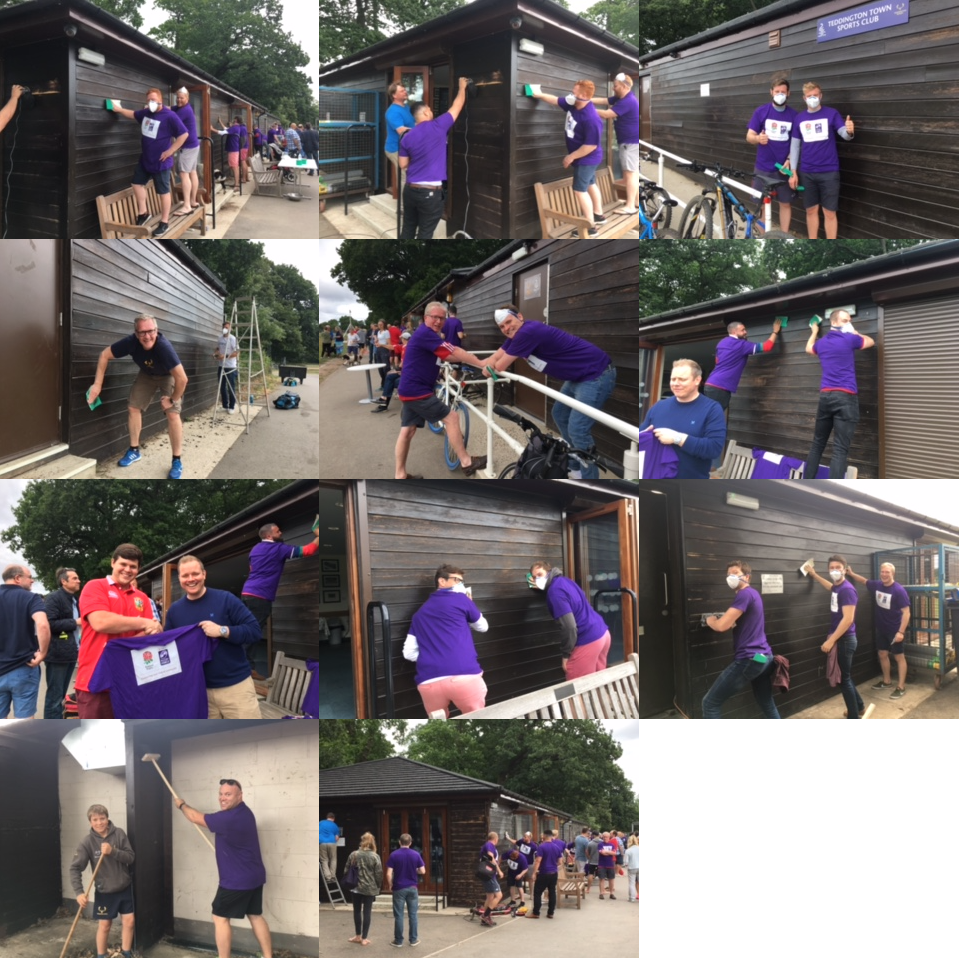 This was all part of the NatWest Rugby Force initiative, which saw the club carrying out maintenance to the club house, especially re-staining the wooden exterior, which, being south facing, suffers huge thermal load, general external repairs to guttering, storage, etc plus associated 'chucking out' after the season.

The main changing rooms have also been given a spruce up and the club is ready to go for 2017/8. The pitch has had its second summer of levelling and dip filling after the delivery of 70 tonnes of sterile top soil, re-seeding with a special blend of acid loving, deer feeding but not rugby playing, grass seed and the installation of Heras fencing for two months to stop the local deer population eating the tender young shoots.
More to do and another 20 tonnes being delivered this week, but the surface is unrecognisable from two seasons ago, following an investment of £65k by TRFC and a local partner school in 2016 and a further £10k this season. On the day the club gave the new greensward its first cut and cleared away the resultant grass to allow new shoots to continue to grow.
Teddington RFC, with RFU financial assistance, rebuilt its clubhouse in 2014 as part of a five year development plan. This Plan has several components, but most important after the new clubhouse was investment in one of the pitches to increase availability and to withstand increased use through hiring to local schools as part of a broader community engagement programme. The investment in the pitch involved installing a novel drainage system from Ground Water Dynamics in 2016 and levelling of the playing surface over the course of several years. This is complicated by its location within an SSSI in Bushy Park, one of the Royal Parks.
 "All in all a wonderfully effective day" said club chairman Gareth Cross. "We are grateful to the RFU, Middlesex Rugby and NatWest Rugby Force for their financial contribution which helped pay for consumables and make a contribution to the pitch renovation expenses."
[/av_textblock]
[av_textblock size=" font_color=" color="]




[/av_textblock]
[av_social_share title='Share this page' style=" buttons="]