Haringey's heroic volunteer
Posted on 17 October 2017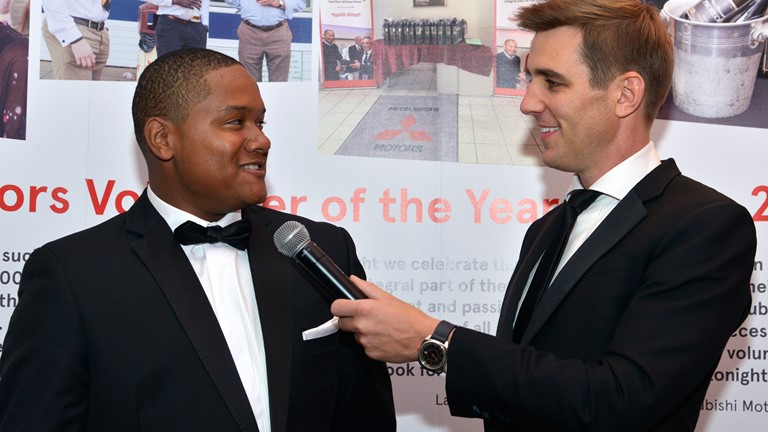 [av_layerslider id='35']
[av_textblock size=" font_color=" color="]
Middlesex News
[/av_textblock]
[av_textblock size=" font_color='custom' color='#81aedc' av-medium-font-size=" av-small-font-size=" av-mini-font-size=" admin_preview_bg="]
Haringey's heroic volunteer
Post Date:   17th October 2017

[/av_textblock]
[av_textblock size=" font_color=" color=" av-medium-font-size=" av-small-font-size=" av-mini-font-size=" admin_preview_bg="]
In one of the UK's most deprived boroughs there is currently a 21-year-old volunteer leading a rugby revolution.
De'Shaun Elliot, who this month was named one of four Mitsubishi Motors Volunteers of the Year, has dedicated the last seven years of his life to introducing rugby to hundreds of young people in Haringey.
Keeping the balance
It is an achievement just to find time in Elliot's diary to speak to him about coaching.
He coaches three sessions every day of the week and spends his evenings working as a barman to give him the income he needs to carry on volunteering.
"I get home at 3am after a shift at the bar and then I usually leave the house at 8am to start my first coaching session of the day," says Elliot.
"I coach about 60 players every day, I can't sit still. I always want to be coaching because this is what I love."
Growing up between Arsenal and Tottenham, a life spent dedicated to the egg-shaped ball seemed unlikely as a teenager.
"In the estates around here there will usually just be a football cage so when I was younger I never had the chance to play rugby.
"It wasn't until I was 14 that we got to play rugby at school for a week and I loved it. A group of us found our local club, Haringey Rhinos, we became their first ever junior side and have all stayed there ever since."
Giving back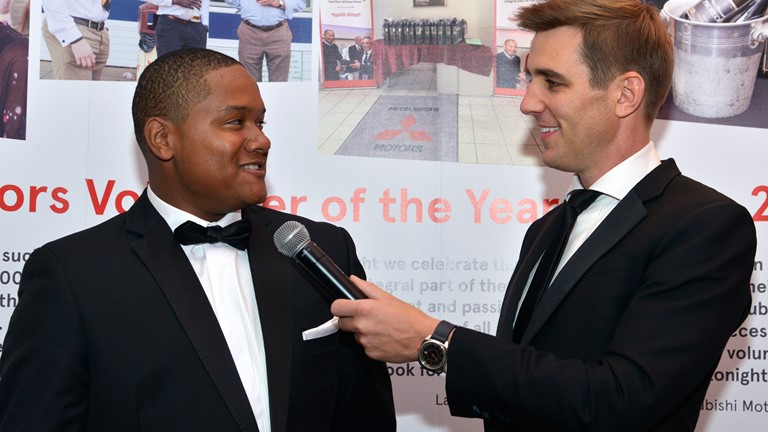 After graduating from junior rugby in 2014, Elliot was determined to give back to the sport and so started to take his coaching qualifications.
What started as helping out soon escalated and, as well as still playing, Elliot now coaches the U15 girls and is responsible for the inclusive programme at the club where he coaches over 60 young people with learning disabilities.
He also supports the Haringey Development Trust to deliver sport for children and is the Rhinos' O2 Touch operator.
"It is a lot but that's the way I like it," says Elliot. "I started the girls team because my little sister wanted to play but within a year we'd started three teams at U12s, U15s and U18s."
'They were very proud'
Elliot's incredible hard work was recognised at the Mitsubishi Motors Volunteer of the Year awards, and he says the prize justified some difficult life decisions.
"When all my mates went to university I decided not to. For years I've been putting on my tracksuits, grabbing a bag of kit and heading out the house and I think my parents were wondering what I was doing.
"At the awards it was my dad's first time in a rugby stadium. I knew he was proud of me, I think it was a massive moment of realisation for them when I won.
"Getting that prize justified a lot of the decisions I'd made. People were confused when I decided not to go to university but I wanted to do coaching because I love it and hopefully the prize shows I'm good at it. "
For Elliot, the future is bright in Haringey. "Rugby is sky rocketing in my area now, especially amongst girls.
"I'm taking 15 girls from the club to county trials this weekend even though they've been playing for less than a year.
"That shows what I love about rugby. There is a place for anybody, everybody feels wanted and that's a really important thing for people around here."
De'Shaun was one of four Mitsubishi Motors Volunteers of the Year alongside David Taylor, Jane Waterhouse and Adam Padgett.
[/av_textblock]
[av_button label='GET INVOLVED IN COACHING HERE' link='manually,http://www.englandrugby.com/my-rugby/coaches/' link_target='_blank' size='medium' position='center' icon_select='no' icon='ue800′ font='entypo-fontello' color='theme-color' custom_bg='#444444′ custom_font='#ffffff' admin_preview_bg="]
[av_textblock size=" font_color=" color="]




[/av_textblock]
[av_social_share title='Share this page' style=" buttons="]